Why Dinner Remains a Timeless Gift for Dad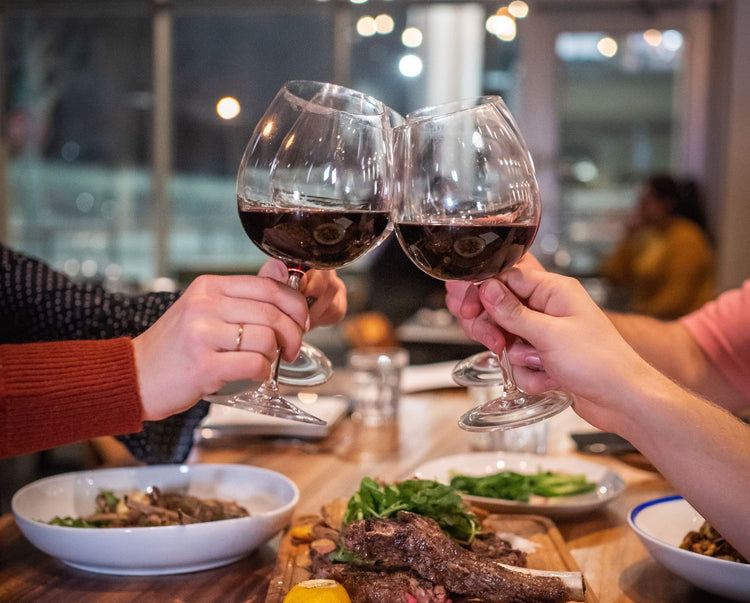 Is there a perfect gift for Father's Day? Many look to lottery tickets, cologne, or warm slippers to express their thanks for the year past, but sometimes it's the simplest things that give the opportunity to ignite past memories and create new ones.
Breaking bread in its simplest terms means to share and enjoy a meal together.
The history of dining out spans centuries with the beginnings in early China and then in years to come, France was an avid encourager of people leaving their homes to enjoy the local fare. Families gathered, relationships were born and long-lasting memories embedded.
Much like today, we celebrate occasions with a meal but there are reasons behind why this is such a timeless gift for dads on Father's Day.
Here's a reminder of a few.
1. A Chance to Relax
Dining out with our fathers is a way of stepping back from the demands and commitments of everyday life.
Creating a path for just the two of you or for a larger gathering of family and friends is more than just having a meal. This is the gift of a break and a chance to wind down with those important people in his life.
This gesture is so much more than a few hours out of the home and is vastly underestimated as a gift. Taking your dad out to dine this Father's Day is your way of saying thank you, unwind and enjoy.
2. Step Outside of the Everyday
Everyone likes to dine out, but there is more to it than we may think. For our dads, we can give them a chance to have an experience.
Trying different cuisines can open minds and expand palates. Diverse cultures are all around us in the form of food. For those dads who have an adventurous soul but don't travel very much, it is the perfect opportunity to take them somewhere they've never been…all without leaving the comfort of your city.
3. Shared Memories
We as individuals each have our own set of memories. A collage of events, conversations, a photograph in our minds of the events that have become a part of who we are.
Sharing memories is a very different experience.
For those who reminisce together, the experience felt is a shared recollection.
Memories can be from two years ago or from twenty years past. Shared ones remain moments in time where all parties recall and relive the times most precious to them.
It is these shared memories that make a difference in people's lives, and why sharing memories with our dads on Father's Day over dinner can be rewarding for everyone.
4. Treat Your Dad
No doubt you will recall your dad as having an impact on your life. Whether it was to borrow the car for the first time or to have that first conversation about moving overseas.
Our fathers play an important part from the beginning of our lives and will have spent more than time and money on us.
Now it's his turn and our turn to give back.
Treating our dads to dinner helps strengthen the relationship in the short term and cement our bond in the long term.
It's your one chance to indulge him, even if it is only for a few hours.
Father's Day may be the only time you get to enjoy a meal together. Families are spread far and wide across states and countries these days so when the opportunity arises, the occasion can create lasting memories.
There are many reasons why dinner makes a timeless gift for Father's Day. Bring
your Good Food gift card
along for the best night out.