7 Unique Ways to Spoil Dad This Father's Day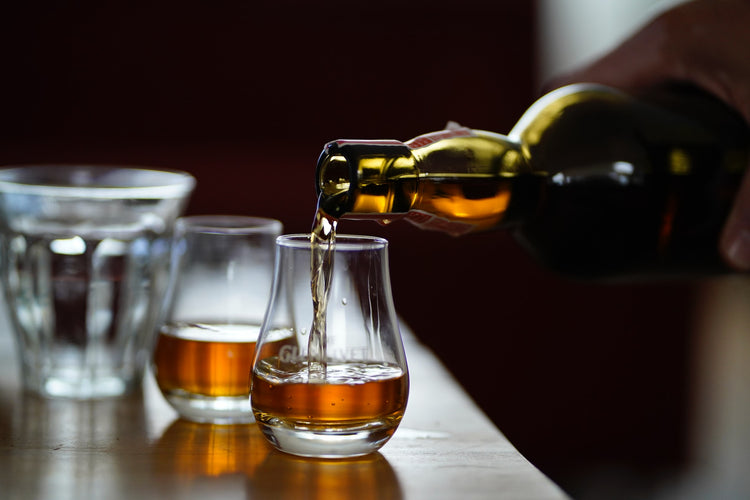 Mums and kids, be prepared to take a back seat. It's Father's Day.
Dads deserve spoiling too so when Father's Day rolls around for another year there are plenty of things you can do to show him how important he is to everyone in his life.
So, where do you start?
A bit of forethought goes a long way but there is also opportunity to throw caution to the wind and simply take off for the day.
From food exploration, breathtaking and scenic road trips to adrenaline inducing adventures or simply a quiet drink, there's something for everyone's dad.
Start planning for the best Father's Day ever.
Here are a few suggestions to kick off your celebrations in style.


1. Dinner's On Me
Let's face it there are not too many times when our fathers haven't been left paying the restaurant bill at the end of the night. On many, if not most occasions, it's dear 'ole dad who foots the bill. His pockets may be deep, but today you can give them both the night off.
Do you know his favourite place? Reserve a seat in the steakhouse he always raves about or that restaurant bar that makes the best martinis in town.
The best thing about making plans to eat at a restaurant is that the popular ones are very good at catering to both simple tables for two or a large family gathering.
If you know this is the way to his heart, you can't go wrong. Couple it with an environment he loves and your dad will be one happy guy.
Choosing a restaurant to celebrate Father's Day can be the best way to get some overdue 'me and you' time, or an opportunity to arrange a family surprise dinner. The choice is yours.
Looking for the perfect way to use your Good Food gift card?
You just found it.


2. Here's To You
For dads with a penchant for a quiet tipple, sharing a drink might be the best way to allocate some time together.
There are quite a few options available at everyone's disposal, in most cities and towns, whether you're searching for a quiet night-time solution or planning a weekend escape.
For the urban dads, consider taking him out of the city and head off on a wine tasting tour. Whether with a tour group with some like-minded lovers of vino or just the two of you planning your own day as you see it, spoiling Dad with a day or two away could be just what he needed.
If that's not his thing why not simply head off to his favourite pub, the newly opened bar in town, or for those dads who prefer the finer things in life, a small, dark but atmospheric whisky bar? Now that sounds like the perfect way to spend a Father's Day evening.
I can almost smell the cigars and 20-year-old single malt.


3. Adventures By Day
Do you have a dad that thrives on adventure? A thrill-a-minute type of guy will always appreciate a day jam packed with outdoorsy fun and activity.
It's all about the experience but where to from here?
Get tickets to the game and make a day of it, consciously ignoring his reasoning as to why his team is the best, of course. Everyone who loves cheering on their team knows it doesn't stop at that.
It's the feeling in the air, the crowd and of course, the food that makes this a complete experience.
Did someone say road trip?
Pack the car and head in whatever direction the wind takes you. There's nothing quite like it but beware. It's addictive.
If you plan it well, you may even want to spend a day or two camping, or simply exploring new towns.
For the real adrenaline junky dads have you considered tandem skydiving? There's nothing quite like jumping out of a plane with someone on your back to bring you closer together.
Not for the fainthearted, clearly.
Small or large, planning an outing is a perfect way to spoil our dads and get them away from the everyday.


4. Phone a Friend
We all have people in our lives that we lose touch with. Somewhere along the way, our lives get busier and we move away (sometimes literally) from those people who filled up a lot of our days.
What a surprise it would be to be able to reach out to a former colleague or best friend at university and surprise your dad with a visit. If your dad still talks about the good old days, this may be the perfect Father's Day gift.
It's certainly not a spur-of-the-moment thing to do, nor is it without challenges, but maybe it is doable for next year?
For the dad who has everything.


5. Learn to Cook
For the more creative of fathers, consider a day of mutual enjoyment by taking a cooking class. There are literally thousands of courses in all locations ranging from two-hour sessions to weekly classes which delve into flavours, wine pairing and the history of food.
If your dad is a foodie, this is the perfect way to quench his thirst for culinary know-how while spending some quality time together.
A restaurant visit may never be the same again with his newly found knowledge of the secrets behind the great dishes of the world.
Start simple if you like with a seafood identification and preparation class and perhaps graduate to more intensive, ongoing learning.
For the foodie dads everywhere.


6. Finish That Project Together
Dads almost always have a project or another on the boil. Sometimes more than one, so how about you roll up those sleeves and help with their completion?
DIY with your father can be a tricky thing. It takes patience on many levels and may render you simply the holder of tools and occasional cup of tea runner.
Either way, it will be enlightening…and he will appreciate the help.
Once it's done?
Head off for a well-earned beer and burger.
Two birds. One stone.


7. Give Back
A gift in the form of a charitable donation to a respected organisation is a fantastic way of honouring the relationship you have built together. Our dads help raise us into the individuals that we become and while we may not recognise it at first, as time goes on, we come to know that a bit of our fathers rubs off on us all in some way.
Why not volunteer some of your time and his to a local food bank, shelter or soup kitchen?
Many of us hold certain organisations dear to our hearts and would love the idea of being able to help in some small way.
 
All dads are different with varying likes, dislikes and things they've always wanted to do. It's your job to tap into a few of those and make the day something more than just a date on a calendar.
This is about creating memories. Whether they are ones just for you and him or a full-on family affair where all are gathered to celebrate.
There is no right or wrong way to celebrate Father's Day, the only rule is to make sure it counts.
Make this Father's Day one he will never forget. There are many options for restaurants and bars in your city. Make that reservation today… and don't forget your
Good Food Gift Card
.