The 4 Things That Make a Restaurant Great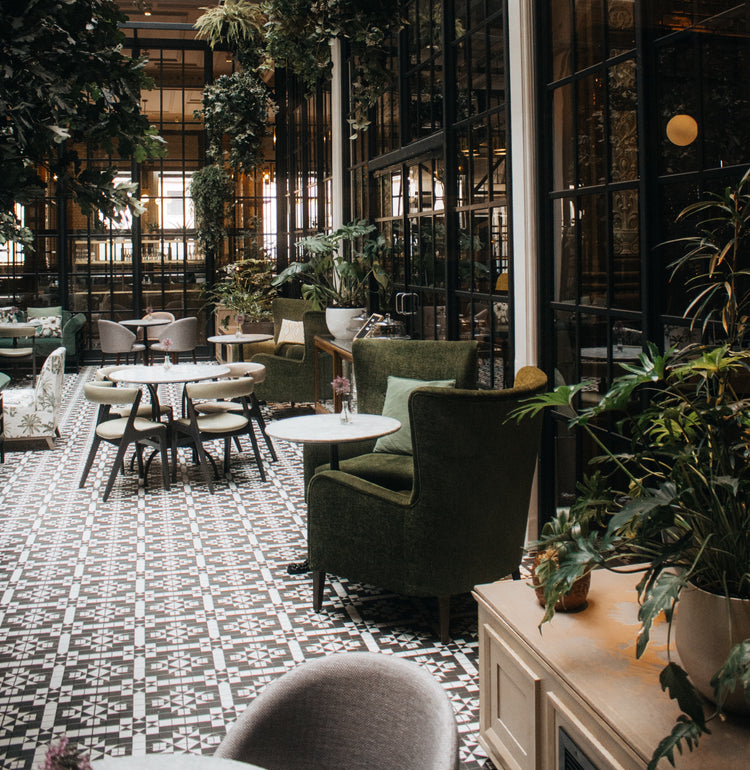 Every restaurant tells a story. Past, present and future all play a part in how patrons know and eventually come to love a particular establishment.
But is there any special formula involved? Perhaps there is a science behind top rated features and a six-month-wait-time patronage.
Sure, restaurant owners can implement their own brand of smarts to attract and retain, a Feng Shui or even a marketing strategy like no other, but maybe it's more elusive than that. Something intangible you can't quite put your finger on.
So, what do people want in a dining experience?
It's not just about the food.
1. Consistently Great
This is a big one for any restaurant.
Consistency in quality of produce, food service, staff knowledge, supplier reliability and chef dependability all create uniformity that brings back patrons again and again.
What's better than that is that those diners tell others.
We all have a favourite place. That one restaurant where we know what we are going to get. That familiar taste, smell, familiarity and overall satisfaction we need at that point in time.
It's a very powerful thing.
2. The Atmosphere
What makes a great dining atmosphere?
It's kind of like asking what makes a great vacation, hotel, car, or human being, for that matter.
By definition, a restaurant's atmosphere should tie in the food, environment, service, background music and overall décor.
A restaurant can be in a cave with a gravel floor and mood lighting and still have some things that adversely affect the atmosphere. It's the great unknown.
A fun atmosphere, a romantic secluded spot holding no more than twenty patrons will look to create an entirely different experience than a family-orientated loud, noisy establishment.
One thing is for certain. When diners find it, they'll never give it up.
What does ambience do? It can shape an entire dining experience.
No Pressure.
3. Customer Service Rules
If staff knew how much their positive presence could make or break a dining experience, they'd probably be rewarded a lot more.
For some, a service mindset is inherent. For others, it's the right training and environment that leads them to be the best they can be.
We have all experienced the highs and lows of customer service in all industries, and as consumers, we've come to know when certain individuals are really in the wrong line of work. This is where a maturity and an understanding of where the customer service role in a restaurant's bigger picture comes in. This fundamental is paramount regardless of the restaurant's ownership, celebrity, or number of hats. 
Staff can be the best advocate for any restaurant.
From the reservation process until the end of the covers, excellence in customer service is a powerful tool for return patronage.
The alternative?
The hit-and-miss effect can be devastating for a restaurant in these days of the unforgiving and instantaneous social media enabled smack on the wrist.
Is it a bird? Is it plane?
No. It's an art.
4. Sustained Sustainability
It goes without a lot of explanation these days about how we are more knowledgeable as restaurant diners and consumers in general.
Where our food is sourced, how its handled, prepared and ultimately delivered to us remains a priority as our sense of a whole Earth pushes its way into a well-deserved spotlight.
This is no trend.
An establishment is happy to share their understanding that our world will stop giving us what we need if we exploit it is not lost on restaurant patrons.
Keeping local suppliers in the game, reducing waste, understanding the by-products of each producer and organic versus traditional farming styles all add up to why patrons will choose some over others. Always.
What's the biggest growth industry?
Consumer intelligence.
The things that make a restaurant great can be quite the list. Some may think the things mentioned above are a given, never to be overlooked by restaurateurs, new or seasoned.
The key is to keep the things that make any restaurant great a priority no matter at what stage of life.
Know a staff member that goes above and beyond? What about a regular customer celebrating an anniversary? It's the little things that make the difference. Show them you've noticed with a Good Food Gift Card.