The Age Good Food Guide 2023: All the award winners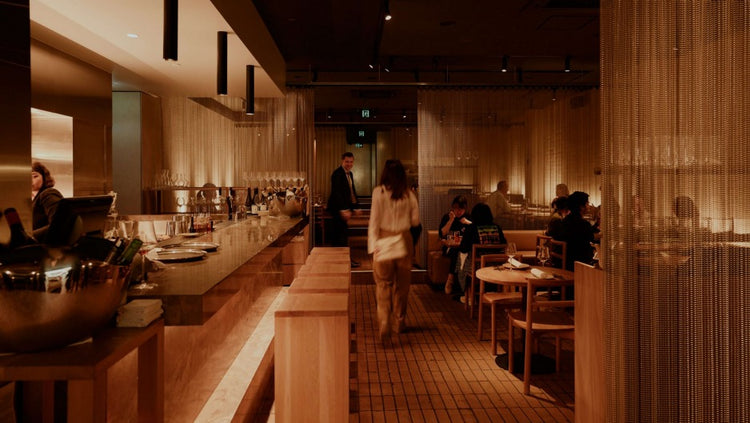 So much of what we love about Victorian dining is expressed and exemplified at Aru, which opened in June 2021, bringing life, hope and delicious activity to a Melbourne CBD in dire need. There's the instant welcoming theatre of the fire-driven kitchen – its scents, sounds and flames a lively lure. There's the long stone and timber dining room, somehow both sparse and warm. The whole team shows pride in the Aru project with considered gestures and responsive service.
And the food! The menu continues a story that chef Khanh Nguyen started to tell at his first restaurant, Sunda, which opened in 2018. That is, of an immigrant cuisine – in this case, Vietnamese – filtered by an Australian upbringing and now engaged with native produce in a contemporary setting. Where Sunda is a boisterous canteen, Aru is the full fine-diner, albeit unbuttoned, with a suite of accomplished, outrageously tasty dishes.