How to Make Memories This Father's Day: 5 Ideas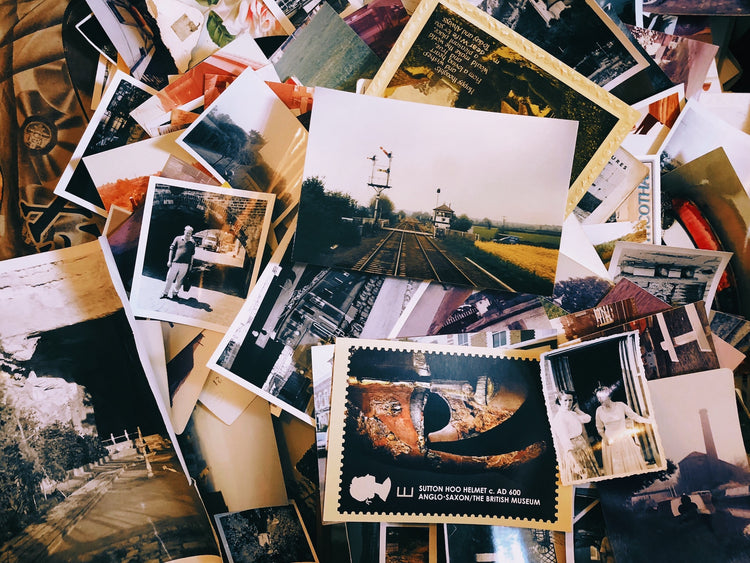 Memories. Our brain's way of storing those moments near and dear to us. Memories allow us to relive childhoods and experiences but most of all they allow us to recall a combination of those things new and old. These are the things that can make us smile for days.
Dress it up or dress it down, it's the memories that count.
Isn't it about time you made some new ones?
Here are a few ways to begin.
1. Know Your Mark
To know him is to love him, but how well do you really know your father?
What is his favourite food or restaurant?
Is your dad a social butterfly or a homebody?
Maybe it's always been just the two of you against the world.
For the family orientated dad Father's Day is just not the same without everyone gathered from far and wide.
For the quieter dads, there's no place like home. Simply time with you is a gift enough.
Getting to know what he might like in terms of a celebratory day or evening is the best way to make the best kind of memories.
Then these moments are created just for him.


2. The Soundtrack of Your Life
They say music soothes the savage beast. While your father isn't likely to need soothing or be a beast, dads enjoy music just like the rest of us.
Remember the songs he used to sing to and still does? Why not put them into a compilation?
A mixed tape for your dad?
Why not?
It may be a different kind of music than you are used to but for him, it's a way to his heart.
Nostalgic and memory filled, try this idea for a different way to show him you care.
Earplugs optional.


3. Let's Eat
Have you considered making him dinner? Don't get scared… not yet anyway.
For those whose idea of cooking dinner at home is eggs on toast, this idea may cause a breakout of sweat, tears or even both but this is actually one way to show your appreciation to your dad.
There are plenty of channels (literally) to help you plan a great meal, all created by your own hand. Presenting food to a loved one is a simple and timeless way of showing appreciation.
Try recreating some of the best meals from your dining out experiences.
Do you remember the atmosphere at his favourite diner on your first road trip together as a family? Why not try making that dish.
What about those countless birthday dinners in that much-loved hatted restaurant where you first tried oysters as a kid?
If making dinner seems a bit much for you, make a reservation at a restaurant he has always wanted to go to and then maybe make dessert and cocktails at home afterwards.
Anything is possible, right?
Make the effort and you will see. Who knows, cooking dinner on this occasion could be the beginning of many more in the future.


4. For the Dad Who Has It All
Let's face it, our dads have lived a life, seen lots of things and hopefully enjoyed all aspects of their lives as they stand on this Father's Day.
For dads who don't need a new toaster or are happy to go and buy their own single malt whisky, there are still things you can do to make this day one to remember.
But how?
Sometimes an idea to make the day memorable is a physical gift, but sometimes it's not.
We know you want examples, so here goes.
Look for a First Edition of his favourite childhood book or source a print of his most favoured artwork.
Introduce your new partner, the one person you know is the one that will be in your life forever… and now you want him to know that you have found the love of your life.
Going to be a father soon yourself?
What better way to surprise your dad than to tell him you are about to have the same experience? To know his legacy will live on is a gift not often thought to be as special as it really is.
Naturally, this idea may take some planning on your part!


5. Give Back
Most dads would like to know that they have instilled certain humanities in their children.
An awareness that not all others are as lucky as you or never had the opportunities that you had growing up can be attributed to the great job he did when raising you.
Donate unwanted clothing or goods. Contribute to local charities which assist the less fortunate. Make a day of it. Volunteer or begin a habit of visiting a soup kitchen that needs help.
Making a commitment to ongoing work in this area can be of benefit to all involved, and help you create memories which stay with you both.
What about the non-human version of charitable work? Make an appointment to walk dogs held at the pound or help clean the local animal shelter.
Putting in precious time for something other than yourselves is a reminder that it takes all creatures great and small to make up a world worth living in.
How do we love thee? Let us count the ways. The greatest writers of the world may have put it more eloquently than you but there is an underlying common thread.
They want to express love and gratitude to someone special in their life.
It's time to make memories that will stay in your mind and his forever.
Want to make some memories with your dad this Father's Day?
Grab your
Good Food gift card
and take him on a restaurant journey that he'll always remember.