EOFY gifts are on the rise. Do you know the perfect thank you? Consider Good Food Gift Card for those your business relies upon. Send a few today.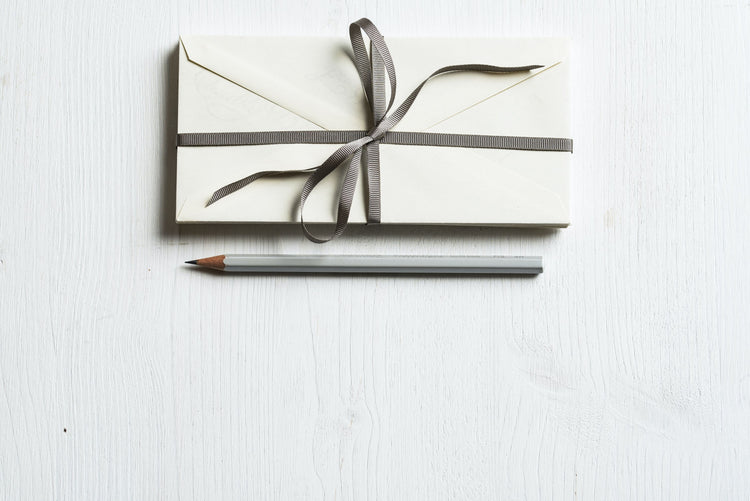 Today, business owners understand the need to show their appreciation not only to customers but to those staff and suppliers relied upon to be a success now and in the future.
It's easy in the hustle and bustle of everyday business life to forget the ones that make your business what it is.
It's time to give back.
Physical or digital dining gift cards offer ease for you and endless enjoyment for the recipient.
These EOFY gifts offer a token of thanks coupled with the opportunity for great food, a new dining experience and future memories.
How do we love thee? Let us count the ways.
A Way to Say Thank You
At the end of the financial year, gifts for staff members would normally be seen in the form of cash bonuses, gift baskets or other forms of offerings to say thank you for all your work throughout the year, but there may be a few headaches involved with these choices. 
FBT concerns and other unforeseen tax ramifications may have many bosses looking for alternatives.
In addition, choosing what type of gift baskets or thank you gifts for individuals may lead office support staff with a delegated task and ensuing decisions that could be a burden more than a fun exercise.
Move away from those and choose a dining gift card instead.
Why?
There are not too many people who don't love the thought of dining out, whether it be a highly talked about establishment with a cosy table for two or a family restaurant for the entire crew. 
This is the chance to treat your staff without the concerns of the potential gift faux pas.
Everyone has to eat, right?
A Part of Our Family
Sure, a bottle of wine makes a nice gift for clients, as does a corporate pen and a handshake, but what really says, 'we appreciate you'?
Maybe it's time to think outside the normal client gift choices.
Restaurant dining cards allow you to show you know your clients are people too. 
For each of us certain dates are important, as are special occasions. We all have them and like to do something memorable at these times. Your customers are no different.
Giving the gift of a dining card provides the opportunity to strengthen your relationship and show your appreciation at the same time. 
Who knows, you might even get an invite.
Thanks Partner
There are few vital things in the life of any business that become more important over time than supplier relationships. 
From printers and website developers to delivery drivers and accountants, every one of the professionals involved in your day-to-day allows you to get it right.
What's now important is that you let them know it.
Suppliers are a vital connection who require an understanding of your business, the want for both parties' success and knowing the fine art of collaboration. It's a business relationship like no other.
Without the continued support of each supplier, many businesses would fail.
Gifting a restaurant gift card for an EOFY thank you is an excellent way to show appreciation for their partnership over the past year.
Don't Forget Those in the Background
Think about it. There may be countless individuals behind the scenes who remain an important part of your business. From the people who keep your office clean to the folks who take care of the plant life and keep the workplace looking good.
The simple act of giving a dining gift card would likely mean a great deal to those not generally in the spotlight. After all, they're just like you, running their own businesses too.
Dining gift cards say, 'We see you, and we realise your contribution to our business.'
Why Has Card Gifting Become More Popular for Business?
For businesses, removing the concern about FBT and other tax implications is one of the best reasons to hand out EOFY dining cards, but there are other reasons.
The ability to stick to yearly budgets is essential. Any pay increases or other wage-related benefits offered all must be taken into consideration, and gift cards are one way to make sure there are no huge blow-outs in costs.
Dining gift cards are also a very different way to go, and people really enjoy receiving them. More so than in previous years, recipients of a gift card like the idea of choosing what they want, when they want… and where.
Big smiles all round.
Physical or Digital
Want more reasons to give a dining gift card? How about the choice of a physical card or the convenience of sending one straight to an inbox?
Remote workers, part-time working from-home staff and even those customers or suppliers that you don't see regularly can still receive the warmth of your thanks and well wishes as you all move into a new financial year.
Whichever way you look at it, giving a dining gift card to staff, suppliers, customers, and everyone who makes a difference in your business is an excellent way to say thank you and celebrate the EOFY.
Do it in style. They'll remember you for it and the memories they'll create at their choice of restaurant.
And your reward?
A Boss of the Year coffee mug.
Perfect.
Looking For EOFY Gifts? Consider a
Good Food Gift
card. Physical or digital, they are the best way to say thank you.