Traveling for the Holidays? 5 Reasons to Have a Good Food Card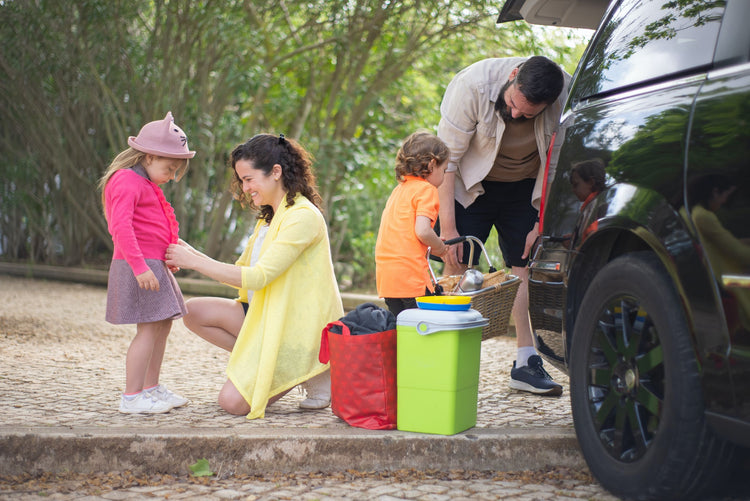 The holiday season is a great time to unwind, relax and forget the grind of work. A favourite leisure activity for many people is to vacation away from home. Whether you're driving, going by bus or train, or flying to your destination, when you arrive, good food and dining out are all part of the fun. So, if you're travelling for the holidays, here are five reasons to have a Good Food card.
1. Heading Off on The Great Caravan Trip
If you're travelling for the holidays on the family's annual caravan pilgrimage, there are a ton of caravan parks and resorts across the country to book into. Big4 Holiday Parks, Discovery Parks and Reflections Holiday Parks are a few key organisations providing caravan and camping sites. And there are hundreds more sites run by small operators in every state and territory. Many places are pet-friendly, so your pet pooch can come along for the fun.
Good quality amenities and family-friendly leisure facilities such as swimming pools, recreation rooms, playgrounds, and hire bikes provide hours of amusement. You could spend all your time just on-site if you wish. But the real fun of travelling comes from sightseeing at natural beauty spots and points of interest, going bushwalking, and exploring nearby towns.
Many regional towns have first-class dining venues and are part of the Good Food Restaurant Gift Card network. You can use the card at venues offering fine dining with family or casual eating places that suit relaxed holiday mode. Hundreds of top restaurants, cafes and bars accept the Good Food card.
2. Jetting Around to Capital Cities
If shopping, entertainment spots, and fabulous restaurants nearby are your idea of a good time, then the capital cities have much to offer. Take in an evening theatre show, attend a live music venue, take a harbour cruise — and so much more. Before setting out for the evening, catch up with friends or family members for a meal and drink at one of the many places you can use your Good Food Gift Card. You can easily find restaurants nearby your city locale by searching the goodfood.gift site on your mobile phone.
3. Travelling for the Holidays Through Regional Areas?
Self-drive holidays for families are a fantastic way for the kids to experience regional and outback Australia. They can learn a little history, see lots of wildlife, and appreciate the wide-open spaces. When it comes to eating out, a surprising number of small regional towns are known as gourmet destinations.
Gourmet holiday destinations include the Adelaide Hills and Barossa region in SA, the Margaret River area in WA, and the Mornington Peninsula and Yarra Valley in Vic.
Some of these places have been well-kept secrets for years, but food review sites like the Good Food Guide are making them well-known. Even if it's just for a weekend, it's worth picking a food destination, booking into a local B&B or Airbnb, and then look to find restaurants where the Good Food Card can be used. It's a treat to enjoy fine dining with the family and introduce the kids to regional cuisine.
4. Attending Festivals over the Holiday Season
Another reason for travelling for the holidays is to attend live music events and other entertainment festivals. A few of the events held over summer and early autumn include the following:
Adelaide Festival of Arts
Falls Music Festival
Meredith Music Festival, and
Tamworth Country Music festival.
Some of the summer events are camp-out sites where food is pretty casual. But you can head into any nearby towns to get a more substantial meal. You'll undoubtedly find restaurants in Adelaide open throughout the Arts Festival, with many open later than usual to cater to tourists. And, of course, there'll be many venues you can use the Good Food card at to reduce your dining costs. That will leave you with more money to see another show at the festival!
5. Travelling for the Holidays to Sporting Events
Taking your family to the international cricket Test matches and One-day matches played in Australia each year can be seriously exciting for the kids — both big and small. Of course, there's also tennis, with the Australian Open played in Melbourne.
Getting to these sporting hot spots can involve a lot of travel time but are well worth it for the excitement. Afterwards, catching up and relaxing with friends or family for some wining and dining is all part of the holiday experience. Find one of the many restaurants that accept your Good Food card to make a great day out even better.
Get the Good Food Gift Card
You can purchase the Good Food Gift Card online, receiving either a physical or digital card. Sending a physical card to a friend or family member, gift-wrapped and with a personalised message from you, makes a thoughtful present.