The 5 Types of Food That Dad Wants Served to Him This Father's Day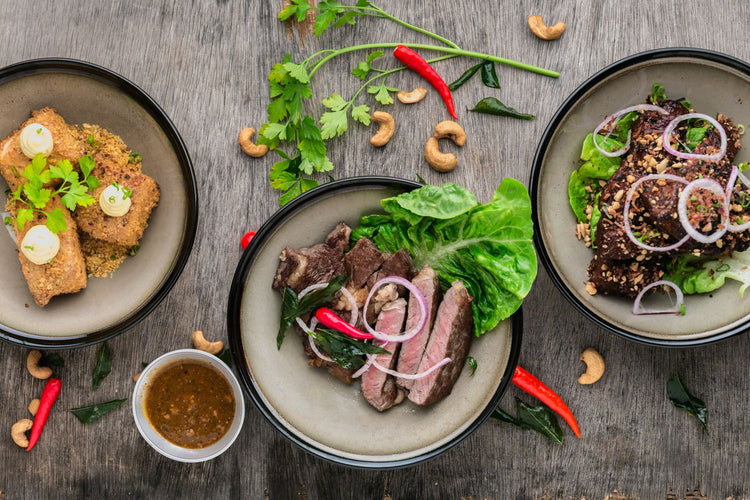 What's the best way to celebrate and appreciate your dad this Father's Day? If you ask any steakhouse, they'd say a big summer cookout or meat serving. Most of you would admit that your dads would rather have a plate of meat than any other material treasure.
Food servings are indisputably the best ways to celebrate your dad.
Here are five types of foods that best speak to your father's culinary tastes this Father's Day:
1. Pan lamb with hasselback potatoes
A pan-lamb full of hassle-back potatoes is one of the priciest meals to give your dad this Father's Day. You can enhance the flavour of your roast lamb with garlic and ginger, or you could try herbs and a wide range of spices like chilli, nuggets, and anchovy.
Heat-oven your pan-lamb while drizzling with oil and seasoning to bring out that magic flavour. This mouth-watering delicacy is far more valuable than any material treasure – especially when served to your father this Father's Day.
2. Steaks and chips pie
You can combine steak, wild mushroom, red gravy, and chips to enjoy one of the tastiest mash-ups. Steaks go on well with chips, making it a savoury delicacy. This chew is a flavour-packed dish – full of nutrients, healthy, and delightful when served with love and happiness. So, whether you're celebrating your dad or surprising him, you can try a grind of steak and chips pie combined with red wine gravy.
3. Father's Day cupcakes
A coffee and a cupcake can solve almost everything. Make your dad's day a memory by serving these love-inspired cupcakes. So, if your dad loves pastries of all manners and sorts, the Father's Day cupcakes will get the job done. And always remember that a cupcake is best when shared. Your dad is the frosting to your cupcake - remember to share that beautiful moment with him.
4. Piri Piri chicken
Piri-Piri (also pronounced as peri-peri) is an oven-baked chicken that can be barbecued or spatchcocked. Common ingredients in peri-peri chicken include bay leaves, garlic, vinegar, chilli peppers, and lemon. You can adjust the amount of chilli or spices in the marinade if you don't like it hot.
Piri Piri chicken is a popular delicacy in Asia, America, and the Middle East. Peri-peri chicken goes well with rice, potatoes, or chips; this delicacy will ultimately beat any candle-lit dinner down its feet. Reminisce treasurable mementos with your dad while soaking in a Piri-Piri chicken dish this Father's Day.
5. Classic carrot cake
A Father's Day is not a success without a frosted classic carrot cake. This frosted cake brings slices of love and happiness and can go well with vanilla cream cheese. The carrot cake is a spicy and moist slice of cake full of roasted nuts and carrots.
Classic carrot cake rides in the glory of orange flakes and small pieces of cut carrot to give this grind unique sweetness and moisture. This cake comes covered with ice-cream cheese icing. So, if you're looking forward to celebrating your dad this Father's Day, consider a classic carrot cake a great treat.
Good Food Gift Card – Unlocking the Happiness This Father's Day
Different hotels and restaurants provide classic servings to spice up the moment this Father's Day. So, whether in Perth, Western Australia, or living in Adelaide or Port Pirie, you can visit the best restaurants for these dishes and treats.
Good Food Gift Cards allow you to access listed hotels and restaurants to celebrate your dad.