Show Mum Your Love with These 5 Dining Card Ideas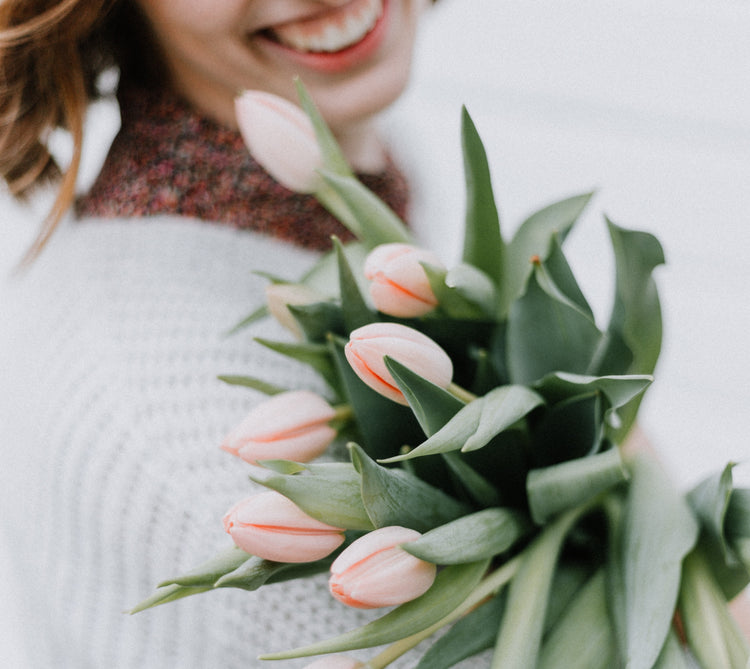 There's no denying our mums do a lot, from swim training at five in the morning as a twelve-year-old to taking us through life's more eyebrow-raising moments. We owe them more than we realise.
As Mother's Day approaches, it's time to give them all the break they need and say thanks, Mum.
How do you show that appreciation?
Dining out is one way to take your mum away from the everyday. Small surprises or a large gathering to show your mum she is loved and appreciated will no doubt show your favourite lady just how much she is treasured.
But it's not just about the thought. Its starts with a plan.
Got a dining card? A bit of research and forward planning goes a long way to this becoming her best day or night out in years.
Of course, if your mum is the take-a-chance and fly-by-the-seat-of-your-pants diner we all wish we were at times, there is opportunity here for the free-spirited to make an on-the-spot decision and just be spontaneous.
Whichever way you choose, make the most of it.
Enjoy.
1. Breakfast at a Tiffany's?
Life is what you make it, right? If you want this to be a French-inspired bistro experience, then that's what it shall be. Today is not the day for a granola bar and a cold coffee.
For those wanting to spoil their mum, breakfast is a fantastic way to start the day together. Make it an early or a late start to the morning. There is a lot to choose from.
In Sydney, try the go-to for the best start of the day at Bill's. Wherever your preferred location is in Sydney, there's likely a Bill's to take your order.
For those looking to be more adventurous, try Thai for breakfast at Boon Café in Haymarket.
2. A Conscience Theme
If you decide to make local produce and local business support your goal for the day, you won't be disappointed. Restaurant owners are proud of their ability to provide more of what diners want, along with the tick of approval from communities wanting the best from their local restaurants.
Never have diners been more aware of where their food is sourced and of the people who provide it. From the local dairy to vegan-friendly, organic and sustainable seafood eateries, there's always a choice for those interested in local businesses being self-sufficient while providing the best fare in their area.
They support local growers, and you support them.
A win, win in anyone's books.
3. That Rare One on One
Taking your mum to an area she may never have been to before will create memories for years to come. Regional areas in all states provide a chance to experience the produce of the area and see how people live outside of your world.
Take advantage of the small-town vibe.
What if you feel like an interstate trip?
Mums like travel too! Why not take your dining card and your mum and head for another part of the country?
Travel can be a great reliever of stress, promote feelings of happiness, and when combined with delicious local foods, you can't go wrong.
Chances are you'll want to make it a regular tradition.
4. The Long Lunch
Whether just the two of you or a well-planned treat with the entire family, knowing you won't be subjected to the expectation of a 60-minute get-in-get-out lunch can offer a more relaxed day out.
If you're keen to take your mum on a city lunch look no further than Café Sydney. The views alone will have you back again and again, but make sure you book a table outside for the full experience.
Grazing plates and plenty of them. Start with the oysters and stay a while. There's more to come.
Time to relax and enjoy the good things in life.
5. Go a Step Further
What do great restaurants and gifts have in common?
The way they present.
If you are giving the Good Food Gift Card as a present, make sure you zhoosh it up a little. Present it nicely.
If you are using your Good Food Gift Card for a dining experience, how about having a bunch of her favourite flowers on the table? Or, if that isn't possible, a single stem of her favourite flower can be tied to the card's gift box with a stunning bow.
It's your mum, and she's so worth it.

Hatted or not, the world of dining ideas is endless and if you have a dining card, all the better.
No matter what city or suburb, you can find a place your mum will love. To all the mums, Happy Mother's Day.

Want to try the latest in restaurants, both local and interstate? Grab a
Good Food Gift Card
and book your next experience.