Restaurant Vouchers Make Great Graduation Gifts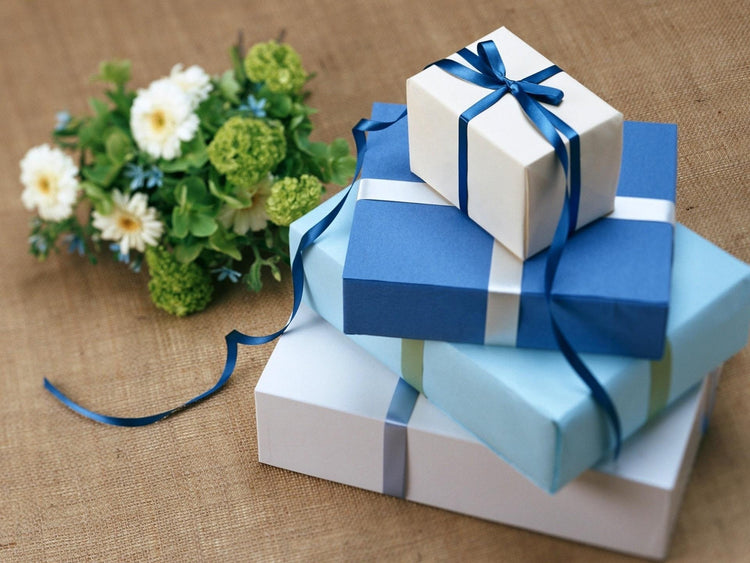 Graduation is a time of great happiness and celebration. Graduation marks the end of a long and tiresome journey; it is a journey underscored by resilience, sacrifice, and goodwill.
The fact that people graduate means they set a goal for themselves – and accomplish it! There's no better feeling than being rewarded for years of hard work and sacrifice. And graduation is one of those moments you get recognized through an accolade.
So, whether you're graduating from high school, college or university, restaurant vouchers make great graduation gifts. Students sacrifice years to gain knowledge and satisfy stringent, water-tight academic requirements. So, voucher cards and gift cards are great ways to appreciate graduates.
Why do Restaurant Vouchers Make Great Graduation Gifts?
So, here's why restaurant vouchers make great graduation gifts.
1. Memories
From the early mornings you woke up, yes, the cockle-doodle-doo, to the late nights you slept, are recognized and acknowledged by a university or a college certificate. Restaurant vouchers allow you to close your graduation in style.
Restaurant vouchers allow you to gather with your loved ones and enjoy this magnificent and pleasing graduation gift. You're immersed in a priceless experience. You wine and dine in dazzling and exquisite restaurants and get served by experienced and friendly staff.
So, what's a better gift for your graduation?
2. Powerful message
Graduates are rewarded by crystal presents by family, relatives, peers and well-wishers. Graduation symbolises consistency, resiliency, hard work, and determination. So, to commemorate the good times and to recognize people for their hard work, restaurant vouchers play an instrumental role.
Restaurant vouchers, especially dining gift cards, are a powerful and inspirational way of communicating your hearty gratitude to a graduate. It's a way of sharing your sincere gratitude and expressing your utmost respect for their effort.
Letting your loved ones who just graduated wine and dine in Australia's finest restaurants is the perfect gift you can give.
3. Personalization
Crystal obelisks and crystal plaques are undoubtedly reputable graduation gifts. Crystal plaques include Prestige plaque, Crystal Book Award, Oxford Plaque, Cambridge plaque - and vision awards. Some graduates are rewarded with a set of crystal-faceted bookends highlighting their achievements.
Although crystal-faceted bookends and plaques are critical, a restaurant gift card goes a long way in personalising awards and presents. Crystal plaques symbolise the recognition of achievement, while restaurant cards personify the experience of graduating.
So, lucky are those who receive crystal gifts and restaurant gift cards as graduation gifts. And you can make someone else's graduation a 'luck' by giving them a dining voucher. Restaurant vouchers let you personify your appreciation. You personally recognize graduates for their effort and hard work – and you dine and wine with them!
4. Unique and creative
Most academic institutions (law schools, universities, medical schools, and resident programs) choose crystal gifts to recognize excellence. These gifts are not only a token of appreciation and recognition.
These gifts symbolise the relationship and ultimately the connection between graduates and their institutions. After commencement, graduates act as advocates of the institution and support the institution's long-term mission.
By presenting a restaurant gift card, you give something unique and creative. Gift cards represent ways to break from the norm and do something different. Gifting a graduate a restaurant voucher lets them wrap the day in style and class.
And while students recognized with crystal awards are likely to sponsor other students or promote the school to future candidates, a restaurant voucher harbours deep reminiscence. So, aim to offer an experience or something different that distinguishes you from the masses.
5. Exquisite dining
Preparing for and dining in a relaxed and stylish restaurant is something most of us wish for. It's one of the most exciting things you can experience as a person. You get immersed in a world of wonder: sumptuous food, decorative setting, friendly and warm staff. In addition, you get to dine with the world's most flamboyant– and enjoy the company of great people.
Buying someone a graduation gift card or giving yourself a restaurant voucher ushers you into the world of exquisite and fine dining.
6. Convenience
Saving for your graduation can be hectic. You're often caught up in the process of clearing from your respective school(s) and preparing for your graduation shortly before the official commencement day. So, preparing for something to gift yourself, like a party, can prove strenuous.
Restaurant vouchers let you throw a spin on your graduation. You tap into the hands or help of other people to add colour and flair to your day. Restaurant vouchers cut you the time, effort, resources, and costs of preparing for a great graduation dinner. In addition, you get to enjoy yourself in a once-in-a-lifetime opportunity.
So, buy a restaurant voucher to enjoy the flexibility and convenience of the perfect gift.
7. Flexibility
Restaurant vouchers have proved to be great successes for hoteliers and restaurateurs alike. Both the customers and the restaurants benefit from this approach. Gift cards are loved by customers because they're flexible. With some dollars in your gift card, you can wine and dine on a wide range of food.
Gift cards allow you to spend on whatever you want – chicken parmigiana, barbecue snags, meat pies, barramundi, and silks' braised abalone served with webbings from duck's feet.
So, the autonomy of selecting either cost-friendly or expensive dishes based on the status of your gift card ensures restaurant vouchers are the ideal, most flexible gifts out there.
8. Budget-friendly
Restaurant gift cards or vouchers give discounts on dishes and meals. Customers enjoy luscious and delectable meals at a fraction of the cost. So, if you're looking for a cost-savvy way to reward someone who just graduated, think no further. Restaurant vouchers let you show your gratitude and appreciation without breaking the bank.
9. Certainty
The certainty that a person will use something for their intended uses is often a dilemma facing those who want to send a gift. If you give someone money, they may use it to clear their debts or pay their bills. Often, using gifts for personal purposes is important but not encouraged. Gifts should (and must) be enjoyed.
Restaurant vouchers are a great way to ensure recipients use gift cards for their intended purposes. When you give someone a restaurant gift card, you're less worried that it'll be stolen or they'll sell it. Gift cards operate like prepaid debit cards: they have a cash balance that allows the recipient to spend this amount on listed restaurants.
Thus, vouchers ensure that gifts are used for their intended purposes and not exploited for personal or financial gain.
Good Food Gift Cards – Marking Achievements with Pomp and Colour
Good Food Gift Cards is Australia's leading restaurant and gift card provider. Good Food Gift cards allow you to dine in an array of Australian restaurants. This restaurant voucher lets you immerse yourself in spacious and unbeatable dining areas, including Australia's lushest, dazzling restaurants.
The benefits of Good Food Gift Cards include:
Cost

. They're less costly than contemporary gift cards; they're cheaper and more accessible.

Diversity

.

Good Food Gift Cards

allow you to access a diversified collection of restaurants. You don't hassle with selection as there's an assorted dining hotspot.

Ease

. The gift cards are easy to use. There's an easy registration process allowing you to register and add funds.

Selection

. It's easy to find and select a restaurant from a collection of listed restaurants. Good Food Gift Cards work with diverse restaurants to ensure customers have assorted options.
Contact Good Gift Cards to purchase restaurant vouchers as graduation gifts.