Check Out These 9 Gift Card Wrapping Ideas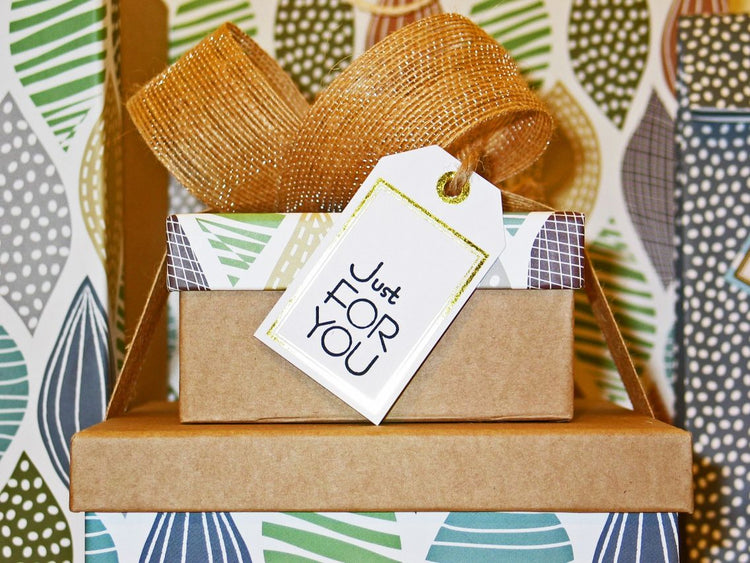 Gift cards are perfect ideas because they guarantee that your friends, relatives, parents, peers, and partners can find something they like. Unfortunately, finding an ideal way to wrap your gift card can be challenging.
And although you can always give your gift card inside an envelope and pass it on to your loved one or friend, it's always advisable to come up with a creative way to present your gift card.
If you don't know where to start, coming up with a fun and creative way to wrap your gift card can be mind-boggling and time-consuming. So, it's crucial to dig deeper and find creative ways to present your gift cards.
Luckily, in this post, we'll look at some creative and fun ways to curate your gift card wrapping. With our ideas, you can skip the guesswork and get wrapping your card.
1. Ugly Sweater Gift Card Holder
Everyone loves an ugly sweater Christmas gift, whether it's for Mother's Day, Father's Day, Independence Day, or Christmas. You can hand paint a sweater and turn it into an exciting gift card holder by using the already existing guides.
This gift card holder is a perfect holder especially when presenting a notable present to a casual friend or a co-worker. The ugly sweater gift card holder lets you convey your inner-felt emotions, love, and gratitude to those you love and care for.
2. Paper Envelope
Another unique and creative way to present your gift card is by using the paper envelope gift card holder. Using an ordinary paper envelope, decorate it with stickers and patterned paper. Holmes Designs, for example, shows how you can customize patterned paper envelopes into beautiful gift card wrappers with different polka dot paper and flower cut-outs.
3. Reusable Cloth Gift Bag
Sew the gift bag together to give someone special a gift card wrapped in a handmade bag. And once you have your bag, you can stuff it with snacks, tissues, and a gift card. To keep it tidy before presenting it to the right person, you can place the handmade bag inside its box.
4. Watermelon Gift Card Box
Gift card boxes are perhaps the most typical gift card wrappers. Stickers are a fun way of decorating a gift box and making it look more personalized and unique. Many tutorials show you how to decorate a gift box with watermelon stickers and make it look fun and unique.
In addition, if you're in a hurry and can't purchase a gift card box, you can make one by following this guide. And once you're through crafting the box, wrap it around with a bow or string to give it that 'gifty' feel.
5. Printable Fruit Gift Bags
The printable fruit gift bags are essentially cardboards of different shades cut and customized into fruits: bananas, watermelons, berries, and pineapples. Printable fruit gift bags are available for sale on popular online stores: Amazon, eBay, Etsy, Target, and in other popular stores.
Printable fruit gift bags can store gift cards. These bags are suitable for birthdays, weddings, and other tropical-themed celebrations. So, if you're presenting a gift card to a child, nephew, relative, or friend, store the card in a printable fruit gift bag.
6. Bifold Wallets
Bifold wallets are perfect gift card wrapping ideas, especially when presenting a gift card to a male recipient. By using a bifold wallet, you can secure a food gift card and pass it on to your favorite person – boyfriend, boss, father, uncle, or whomever.
The benefits of giving a gift card inside a bifold wallet include:
The wallet can be used to keep money, travel documents, and ID cards protected and secure

The wallet can protect the gift card from theft, weather, or physical damage

The wallet helps define the recipient's style and shapes their image
The wallet, which is a small pouch or case, can be used to secure the gift card, sending a powerful image of class and style.
So, consider a bifold wallet gift card as your gift card's conveyor belt.
7. Holiday Gift Card Holder
If you're a crafty person, you may want to try the holiday gift card holder. The holiday gift card holder is made-up of stick floor tiles and acrylic sheets, and it's great for the handyman in your life. And by following this guide, you can add fine and symbolic embellishments.
The holiday gift card holder makes it a great way to present and showcase your gift card. Your friend, relative, partner, or peer can re-use the holder for other purposes, including storing their membership cards or bus pass.
8. Insert Envelope
The gift card insert envelope is designed just for that – storing gift cards. This, alongside the gift card box, is perhaps the only two holders made specifically for storing and conveying gift cards.
The gift card insert envelopes work like mini booklets: the gift card rests in between the tough covers. In addition, you can experiment with different prints and papers especially when wrapping your gift card. Once you're through wrapping, you can tie a bow on both sides of the hole as the final touch.
9. Mason Jar with Candy
A Mason jar with candy works well for conveying or presenting anything that can fit inside a jar – a gift card included. There's no denying that adding candy to a gift card already makes it feel like a special and thoughtful idea.
Grab two mason jars with the same-size lids to execute this gift card presentation idea. Fill the smaller jar with candy and place the gift card inside the bigger mason jar. Then, glue the two lids together to secure the two glass jars as shown here.
This idea can be a classic way of presenting a gift card to someone you love and care for.
Good Food Gift Card – Getaway to Australia's Most Exquisite Dining!
Good Food Gift Cards is the door to Australia's leading and finest restaurants. With a Good Food Gift Card, you can dine and wine in Australia's finest, most exquisite restaurants.
The gift card allows you to interact and witness the best, most savory dining.
So, are you looking to give someone something special? Look no further!
Good Food Gift Cards are a perfect way to welcome your friend, relative, partner, or peer to Australia's most exquisite dining.