14 of the Most Frequently Asked Questions About Good Food Gift Cards, Answered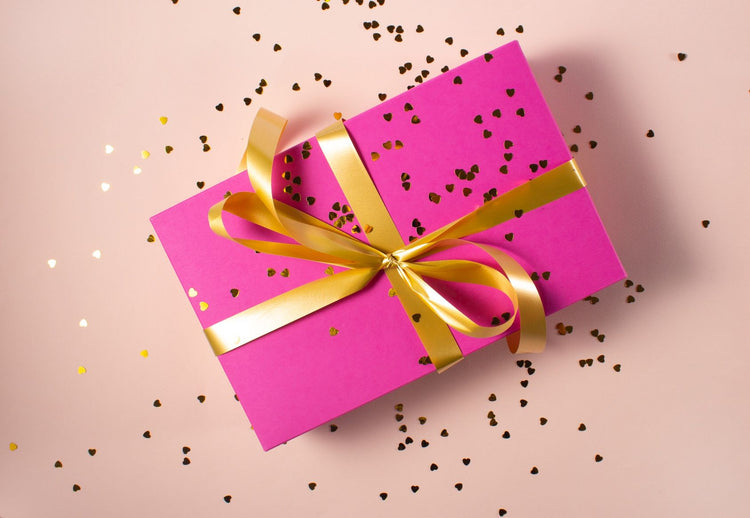 Gift cards have gradually emerged as innovative ways of showing gratitude. Gift cards remind others that we care and value them. It's a way of showing love, appreciation, and thanks. At Good Food Gift Cards, we recognise the power of treasuring people and provide the best food give cards in Australia.
The good food gift card gives you the gift of Australia's finest hotels and restaurants. You gain access to the most decorated and stylish hotels across Australia, all at the convenience of a card. As the most trusted destination for outside dining, Good Food enables you to enjoy the experience of Australia's most exquisite dining. So, here are some of the most frequently asked questions about our food gift card:
Where can I use the gift card?
You can use our gift card in all hotels, restaurants, and destinations listed on our website. You can find listed hotels and destinations here. Ensure to check for the latest listings because we regularly update our hotels and restaurants.
Do I have to spend all in one transaction?
No, you don't have to exhaust your gift card on one transaction. Our good food gift cards enable you to choose where and how to spend your gift card. Any remaining balance will remain in your gift card. You can spend it the way you want in different listed hotels and venues.
How long do I have to use the card?
The card is valid thirty-six months from the date of issue. It can be renewed after this period. If the date is not listed on the back of your card, you can check the date and balance on our website.
Are there additional fees?
At Good Food Gift Card, we do not charge any additional fees for using the gift card. However, some merchants may charge you additional fees. This will be deducted from the gift card during the transaction.
Can I exchange my card balance for cash?
Unfortunately, our gift card balances cannot be redeemed.
Can I get the balance from my gift card in cash?
No, but some TCN Gift Cards can be exhausted to a nil value. But there will be minimum transaction amounts.
Can I top up my gift card balance?
No, you cannot reload your gift card. This balance you initially topped up will remain on the card for the time you'll use the card. This amount will reduce as you use the card until it's fully exhausted.
Where can I purchase a good food gift card?
You can register for the good food gift cards in these stores:
Target
Big W
Coles
Coles Express
Qantas
Woolworth
You can also redeem Flybuys points for good food gift cards.
How can I place a corporate order?
You can contact us here and a member of our staff will contact you shortly.
Any gift ideas for giving out good food gift cards?
Yes, good food gift cards are used to celebrate the following occasions:
Birthdays. Good food gift cards give you access to Australia's most stylish hotels. You dine in the most decorated dining spaces and get a once-in-a-lifetime experience to celebrate your birthday.
Graduation. Graduation day is a moment to celebrate years of hard work, commitment, and dedication. Help your family, friend, client, or workmate celebrate their graduation with a good food gift card. Our cards help people celebrate and share their love.
Mother's Day or Father's day. Looking at your mother's eyes gives you the purest of all loves. Mothers are a reflection of true love. And behind every child who believes in themselves is a parent who was determined to believe in themselves. So, when celebrating mother's or father's day, remember to send your kin a good food gift card. It's never too late to let your parents dine in the most stylish restaurants.
Christmas. Our good food gift cards are a perfect way to end the year and thank all your partners, clients, and business associations for a job well done. The good food gift card gives you access to the most exquisite hotels and restaurants, allowing you to celebrate Christmas with style. Our gift cards come endowed with love and appreciation, allowing you to celebrate Christmas with pop and colour.
Corporate and Employee Gift Cards. Our gift cards have great utility and beautiful packaging, allowing you to access some of the best restaurants in Australia. We pride ourselves on building and nurturing lasting relationships with top hotel brands and creating sustainable relationships for our clientele. Good food further extends you a way to appreciate your employees, partners, and business associates.
Thank you or Appreciation. The best way to say thank you or appreciate someone is to send a token of love. A gift card is a reward that shows admiration. So, if you want to cherish your son, daughter, nephew, niece, friend, or colleague, think no further. Good food gift cards are a perfect treasuring token.
Baby shower. Congratulate the closest women in your life for their gift of life. Baby showers are an opportune moment to show love to an expectant mother. Giving birth is undoubtedly one of the most humane acts, and sending a good food gift card is a perfect way to celebrate a baby shower with a female colleague.
Promotion. Continued professional development is a common practice in most careers and professions. So, if your friend gets a promotion, it shows excellence in their work, and rewarding them is the first thing to do. So, when celebrating a friend's promotion, remember to reward them handsomely with a good food gift card. There's no better way to celebrate a promotion than dining in Australia's most sought-after hotels.
I visited a listed venue and they said they're not aware of the card.
Sorry for this. Much apologies. There's a high probability that the person at the venue who checked the card probably isn't aware of the card. We apologise if you experienced this. This card usually runs on EFTPOS, so it'll only work on EFTPOS terminals. Let the personnel or management know about this and they will assist you. Many personnel in listed hotels and restaurants are well aware of our cards. So, you shouldn't face issues in listed venues.
What if my card is not accepted for payments?
Well, sorry if you experience this. But if this happens, check out the following issues:
The balance is unavailable. That means you can check the card balance to ensure it's enough to settle the quoted bill.
The other reason is expiration. Good food gift cards expire after 36 months. This translates to three years. The expiry date can be calculated from the date the card was issued and cross-checked by the available balance.
The venue you have selected to use your card is beyond or outside listed venues. That means the hotel, restaurant, or venue you're trying to swipe your card is not recognised or listed by us.
If your card doesn't work, it has sufficient funds, and you're using it at authorised venues, you can call us using this number: 1300 375 346.
Problems with gift cards acquired from unlicensed third parties?
Our gift cards are available for sale from particular retail outlets. We can't guarantee the validity of gift cards purchased from unauthorised vendors, including discount or auction websites not listed by us.
Gift cards obtained from unlicensed sellers may be fake or counterfeit. These cards may be associated with fraudulent activities including invoice and credit card fraud. We are not liable for any losses from unauthorised gift cards or uncertified third-party sellers. So, ensure that you purchase your gift card from a licensed vendor.
What do I do when an order I placed is declined?
We take security seriously. Verifying that orders are made by legitimate cardholders is an important part of ensuring security. If your card was declined during check-out, it's because we're unable to verify your purchase. It simply means we turned it down out of caution.
We recommend placing your order again and completing all the required personal information – names, email, phone number, and credit card information matching the cardholder's account information. After verifying, we'll reassess your order.
You can contact us for any inquiries about good food gift cards.