Why Dining Gift Cards Are the Best Gift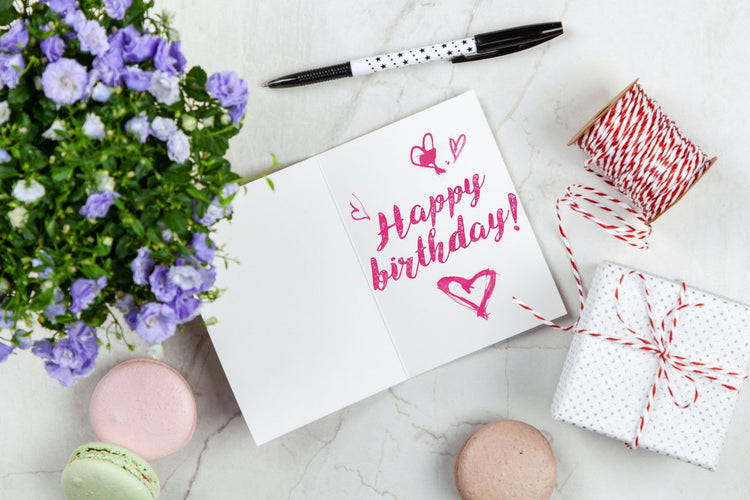 Have you ever taken a break after a long and tiresome routine – a trip, a vacation, dinner, or a drive out of town? How did it feel? Breaking from work and being part of people and nature is the best feeling.
Dining gift cards are made to give people real experiences in exquisite spaces. When you give someone a dining gift card, you don't just give them a gift. You pass down to them an experience and a memory – forever.
You let them break from the norm, dine and wine in the finest, one-of-the-most unbeatable places. Dining gift cards allow you to package and convey a memory to someone – although in tangible form, card form!
So, what makes dining gift cards the best gifts? Let's delve.
1. Budget-friendly
Restaurant gift cards are cost-friendly. They help you stay within your budget when sending gifts to those you love and care for. With a dining gift card, you don't have to worry about spending too much for something you think is crucial but outside your financial limits. Gift cards allow you to customize your present into something that fits your pocket and the recipient's desires.
2. Save with discounts and deals
Restaurants allow you to save with discounted deals and gift cards. Most people can get gift cards for $10 or $20 off their face value, especially when purchasing them during offers – festivities, celebrities, and seasons.
Dining gift cards can be especially cheaper when purchased off-season and used anytime in the year. So, regardless of your income, everyone can afford a dining gift card, especially when purchased at the right time.
3. Freedom and flexibility
The dilemma of buying something someone else will like has struck most of us at some point. We're often caught in the quagmire of choosing what we think will best appease the recipient. And this dilemma hardly goes right. We end up purchasing products or merchandise that fail to appease the intended people or recipients.
To avoid these problems, gift cards give the flexibility and freedom of passing down something people will love – an experience or memory. A dining gift card will be appreciated by any recipient - be it your mom, relatives, friends, workmate, lover, or partner.
Gift cards work miracles!
4. Convenience
A gift card is extremely convenient whether it's a birthday or a wedding ceremony. Indeed, buying a gift card online comes with little to no effort. You press a few buttons on the screen, key in your credit card details, and boom!
So, whether working in the office round-the-clock or out of town in FIFO jobs, dining gift cards can be purchased online from various stores and selected authorized dealers.
5. Thoughtfulness
Some people decry gift cards that they're general. While getting a gift card or prepaid debit card is flexible and convenient, it's considered impersonal. However, dining gift cards debunk these anecdotal talks surrounding gift cards.
Gifting someone a dining gift card shows an element of thoughtfulness. Dining gift cards denote creativity and thoughtfulness, indicating that the giver took time to think about a great experience. So, dining gift cards are the best gift because they show true love, dedication, and thoughtfulness towards other people.
6. Easy to give attractively
It's easy to give gift cards attractively. Indeed, gift cards can be one of the greatest symbols of romantic confession for lovers. Gift cards help to convey the feelings of love, attraction, and desire – the gift of wining and dining in an exquisite, dazzling, and unbeatable space beats perhaps all other feelings.
Being immersed in a dazzling and pricey space nestled by creative decorations and friendly staff is undoubtedly something most want. Now, dining gift cards allow you to present something attractively and romantically. And who knows, the recipient (your partner or lover) might as well reciprocate the gesture and kindle an affair.
7. Offers and cashback
You can get offers and cashback by purchasing gift cards. Some restaurants will keep an inventory of gift card users. These restaurants will offer rewards on a timely basis. So, by giving your loved one a dining gift card, you stand a chance to reward yourself.
Don't be left behind. Gift cards are indeed one of the fewest things you gain by spending. By spending a few dollars on a dining gift card, you can eat or dine in Australia's finest restaurants – Quay, Rockpool, Attica, Marque, Sepia, Bennelong, Automata, Sixpenny, and others.
Good Food– Transforming Your Gifting Experience
At Good Food Gift Cards, we believe that everyone is special. We believe in good relationships and trust in lasting friendships. And to exemplify our support and value for these, we help people show their emotions and support to those they love and care for.
Good Food Gift Cards are designed with love. To add a personal touch, you can add a handwritten note inside or alongside the card. In addition, be selective about where you get your gift card because it will ultimately feel like a personal gift.
You won't have the hassle of finding the right present with a dining gift card!