Visiting the Northern Territory? 6 Reasons to Take Your Good Food Gift Card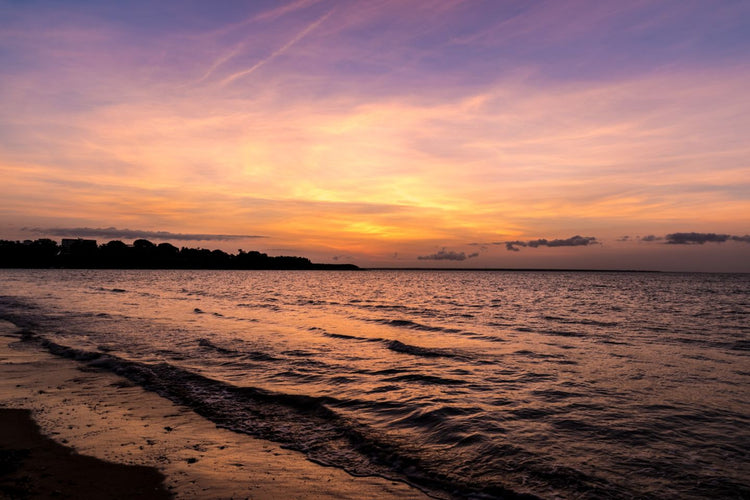 Heading to the Northern Territory? This is a must-see environment filled with landscapes and wildlife as we might picture it, but in addition to its beauty, there is a dining culture in the NT which is fast making a national name for itself.
Stepping out from the shadows of its sibling states, the Northern Territory is sure to please food loving visitors from far and wide.
From traditional foods to local seafood, there's a lot to see and eat in the top end.
Make plans to go today, you won't regret it.
Oh, and don't forget your Good Food Gift Card.
Here's why.
Stop for a while or take away a sweet treat for your busy day sightseeing.
Open for breakfast, brunch, lunch or dinner, this establishment has a range of cakes, café food and tapas to fill hungry stomachs when the grumbling starts.
A bonus? This place caters for dietary and lifestyle requirements.
A good place to start for breakfast when in Darwin.
Cuisine: Australian, USA
Where: 45 Stuart Hwy, Stuart Park NT 0820
If open spaces and casual dining is your thing, then this could be the one for you when visiting Katherine in the Northern Territory.
If good homestyle cooking is what you crave, then this will hit the spot. Roast chicken, braised ribs or fresh barramundi will fill the hunger needs of any visitor.
When you're done, check out their shop and take home some locally made products to help support the NT economy and local artists.
Cuisine: Australian modern
Where: 595 Gorge Rd, Katherine NT 0851
This is a bustling restaurant clearly popular with visitors and locals. The atmosphere will refresh you, and the traditional food with a modern twist will have you revisiting.
Named after a lush jungle town in Sri Lanka, this venue makes everything from scratch. From the spices to the curry blends, this is a true taste of the region.
Definitely one to book when in town.
Try the cocktails.
Cuisine: Sri Lankan
Where: 20 West Ln, Darwin City NT 0800
Just looking at this restaurant from the outside makes you feel hungry.
The whole fish will tempt you, as will the poke bowls and fresh seafood dishes.
Pair the food with a wine from the extensive offerings.
This award-winning establishment has all the signs of being around for a long time. The customers would never want it any other way.
Sit down. Wind down.
With an inviting interior and exteriors, visitors are compelled to make their way in whatever time of day.
You'll likely be back.
Cuisine: Modern Australian, seafood, Mediterranean
Where: B2/7 Kitchener Dr, Darwin City NT 0800
This venue is cosiness personified.
Not only is it hidden away, which gives it an exciting tingle for new guests, but the ambience will also immediately relax any visitor.
Chesterfields, a long wooden bar, and the lighting matching somewhere that may have been illegal in times past.
Need I say more?
Oh, and there's a gin distillery, too, if excellent food and a great atmosphere aren't enough.
A strange combination? Far from being confused within itself, this restaurant combines the restaurant, bar and distillery mixture effortlessly and successfully.
Try the croc dumplings.
Cuisine: Modern Australian
Where: 55 Smith Street ( Hidden entry on Austin Lane) Darwin City NT 0800
6. The Whole Taste Experience
It's not uncommon for people to want to visit several eateries when travelling. After all, half the pleasure of being away from home is not having to worry about three meals a day and the cleaning up that comes after it.
For visitors to the Northern Territory, there is an added benefit in that there is so much more to experience. For the adventurous food lover, visitors can experience traditional bush foods not often seen in the other states.
Residents of the Northern Territory have long since known the gold status of the local fare, whichever part of the NT you visit.
For locals, a sly, knowing grin may await you when you discover something you've never tasted before or stories surrounding how a particular locally grown food was brought into the spotlight by a creative chef.
Don't be afraid to go beyond your tried-and-true dishes. There's a lot to be said for stepping out of your comfort zone in terms of food. Especially when in another area altogether different from your own. Give it all a try.
Take a step into someone else's world and try different things. It can only expand your food appreciation.
What can you look for specifically?
Traditional bush foods can give your tastebuds a trip of their own. Many menus will have accompaniments and side dishes containing this food.
Fruits such as Quandong and Kakadu Plum will be ones to look for, along with the red bush apple and blackcurrant bush. Water lily stems are also edible and may be seen as part of salad dishes and have been compared to celery in taste.
For all you protein lovers, do not miss the crocodile. In any shape or form, this unusual meat will surprise in its tastiness and ability to take flavours.
Much like its water loving adversary, the Northern Territory fresh Barramundi is a staple among visitors as its shyer friend, the Mud crab. If you think you've had mud crab before and aren't that impressed, wait until the freshest crabs are on your plate. It will change your mind.
If it is your first time looking at Kangaroo on a menu, be sure to give it a try. This meat can also hold flavours and has been compared to venison in the way it is prepared.
Gamey and quintessential NT, all these foods are a must-taste.
When in Rome.
The Future of NT Dining
The future of Northern Territory dining can only continue to grow, but it takes all who venture there to do their bit.
Visitors need to take part in the offerings this Territory and its people have to offer to ensure continued success.
Thriving areas bring creative, talented chefs who in turn, bring new ideas and contentment to the dining public.
On returning home from the Northern Territory, you will have realised that there is more to it than landscapes and National Parks.
While these are worthy pursuits and a primary reason many people venture to the top end, the food is something to be remembered.
Traditional, native or good old-fashioned modern Australian cooking can all be found here.
Take advantage of all of it to ensure the longevity of this great part of Australia and its cuisine.
Quick bites on the go or a fine dining experience in the heart of Darwin. This is a large territory with open spaces and never-ending skies. Space and nature for kilometres with the range of food to match.
Plan to go to the Northern Territory with all these things in mind and you won't miss a thing.
Planning on Visiting the NT? Don't forget your
Good Food Gift Card
. For the best food adventure you'll ever have.