Show Your Client Appreciation with Gift Cards to the Best Restaurants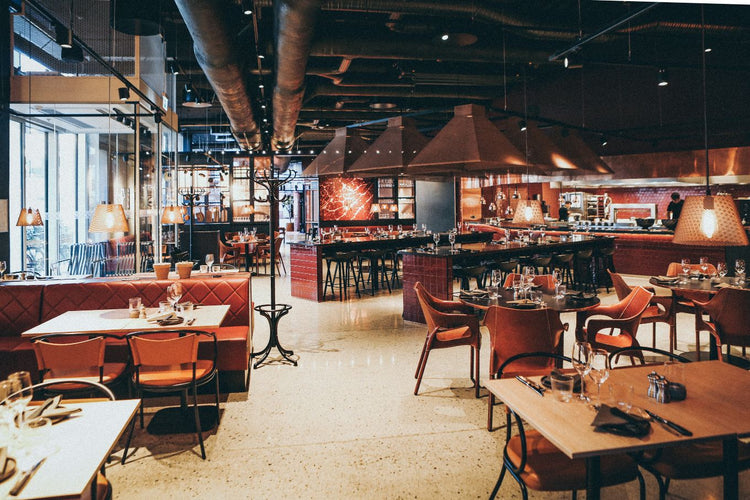 A gift card is a way of celebrating a stunning moment. Gift cards represent how we communicate our innermost feelings by showing gratitude to people. While some gifts are small and others large, the most meaningful comes from the heart. Sending a gift card allows you to strengthen bonds with your loved ones or whomever it is.
Show Clients Appreciation with Good Food Gift Cards:
So, below are some of the reasons people show appreciation with good food gift cards:
Expressing Your Emotions
Humans communicate in many ways - words, numbers, signs, and signals. Sending gift cards does wonders to send a stunning impression on your clients. Clients who receive gift cards from their partners usually feel valued by receiving love, gratitude, and appreciation. So, giving your client a good gift card is one of the most unsaid ways of communicating your innermost feelings and emotions.
Showing Appreciation
Appreciation alone can change someone's life or make their day. We all feel happy when people appreciate us for our looks, hard work, and even patience. Trading off your expectations with appreciation may help do wonders. So, giving food gift cards to your esteemed clients may go miles in reinforcing your relationships. More often than not, businesses that fail to invest in clients often miss out on profits.
Relieving Anxiety
Giving a gift to someone struggling with depression, stress or anxiety is a great way to help. Gifts are proven to help people shed off anxiety and stress. They can lower blood pressure, liven up moods, and make people feel better about themselves and their situations. According to psychologists, a spa gift that includes therapy and massage helps to relieve pain and stress. So, if you want to help someone deal with anxiety or stress, consider a gift card, particularly a food gift card or a spa card.
Celebrating Special Events
Every day in someone's life is a day to celebrate. And there are many days to celebrate as we choose to. So, every special moment should be a moment of pop and colour. Giving your clients good food gifts reminds them just how important they are to you. It's a way to celebrate your lasting friendship and to throw pop and colour to the years of sacrifice you've been together. So, choose today to celebrate your years of partnership by gifting your clients a good food gift card. After all, life isn't all about to be lived but being cherished and celebrated.
Surprising Someone
We all love surprises. And gifts represent a classic and innovative way to surprise someone. It's a great idea to give your clients a gift to surprise them. Once in a while, strive to break that monotonous work cycle that involves routine paperwork exchanges. Spice things up by sending random good food gift cards to your clients. Usher them into the most exquisite, word-class dining spaces in Australia.
Rekindle Relationships
Vendor-buyer relationships are important facets of any supply chain. Procurement processes rely on strong supplier relationships to meet timely deliveries, avoid delays, and enjoy economies of scale, including discounts and offers. If your relationship with your clients is heading towards a rough patch, consider sending them a good food gift card. A gift card will ultimately mend a broken relationship. It acts as a token of appreciation and love, helping to show apology and appreciation in its purest form.
Act of Self-Gratification
By sending your clients gift cards, it shows you truly appreciate and value what they do. This, in turn, conveys your feelings of empathy and appreciation and acts as a source of self-gratification. There's no doubt that we constantly need love from those who matter to us – family, friends, relatives, clients, employees, etc. Gifting food gift cards welcomes your clients to one of the most stylish, exquisite, and elegant hotels. With good food gift cards, your clients are assured of access to Australia's decorative and ornamental hotels.
Keeping in Touch
Gifts keep people in touch. When you give a gift, you reinforce your presence. If you're relocating, gifting your neighbours shows that you care and think about them. Similarly, giving your clients gifts shows that you value and cherish their presence. It's a way to keep in touch and show that you care about their contribution to your business. Whether it's your supplier, customers, or client groups, giving a food gift card shows that you acknowledge their presence. It's a way of reinforcing your care and love.
Rewarding Excellence
Last but not least, clients offer a meaningful contribution. Showing appreciation for their continued contribution is the best incentive for your brand. Sustaining client relationships involves recognising when they're meaningful to your enterprise. So, when engaging with clients, constantly reward them for a job well done.
Reach Us Today!
At Good Food gift card, we extend you an opportunity to show appreciation through rewards. We recognise that hundreds of businesses manoeuvre complex client relationships. As a result, our gift cards remind your clients of their contributions. The gift cards help you communicate your innermost feelings and emotions, reinforcing bonds with your clients and client groups.
Contact us today to show your clients appreciation with Good Food gift cards.