Food on Fire at Yellow Billy Restaurant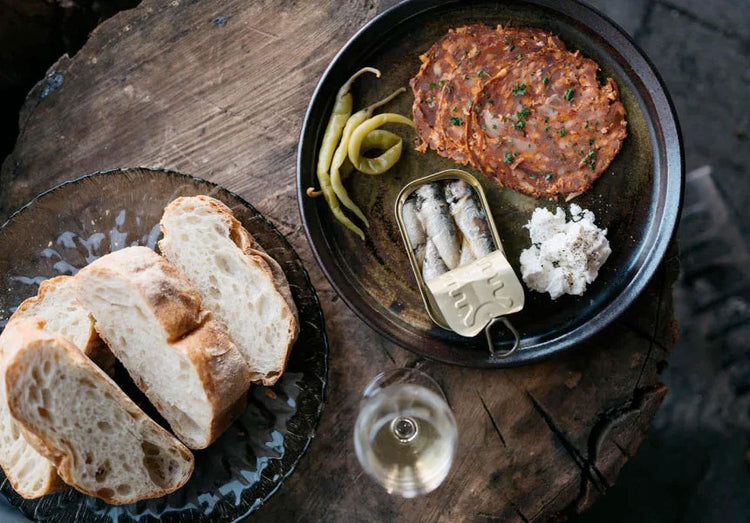 If you have ever had the chance to get away to the wine regions of NSW, in particular the surrounding areas that lie within the Hunter Valley you would know of their immediate effect on your equilibrium.
Breathing becomes deeper and slower.
More like it should be.
Life's demands become lessened with the passing hours and thoughts of future lifestyle possibilities quickly follow.
Just like they should do.
Away from the busy cities there are hidden gems that we all delight in discovering. Even if we know intellectually, they were previously uncovered by others, they seem put there just for us.
Pokolbin is one such place, and Yellow Billy Restaurant is the added bonus.
Forget orange, Yellow Billy might just be the new black.
Light My Fire
Food over fire is how this restaurant likes to be thought of with diners soon finding out why.
With a history in farming and home-grown produce coupled with an expert's eye for the finer wines, owners Sam Alexander and Pat Hester have melded a love a food, history, their individual life paths and careers into one venue.
Together, they bring their past very much into the present, much to the delight of patrons.
Food glorious food?
And then some.
Shared plates and banquet menus are a must-have at Yellow Billy. There are few places that make you want to share your meal and this is one of them.
What's on offer? Glad you asked.
Small plates are filled with morsels to share or have on your own when a light snack is at the forefront of your mind.
Grilled October hailing from the waters of Fremantle with dressings to suit will draw your eye. Perhaps the Ocean Trout Gravlax combined with the perfect partners of cream cheese and dill suit any seafood lover, and for those loving the ultimate in country cooking, don't go past the Pork and Duck Terrine with the most essential of accompaniments.
Why not get a few dishes?
That's what these plates are all about.
Not to be outdone by their smaller siblings, the larger plates bring food sharing possibilities to another level. Whether you have a table for two and a large appetite, or a group that loves the idea of tasting all this establishment offers to woo its guests, these plates fit every type of diner.
Try the BBQ Spatchcock with a moreish Miso Ginger cabbage accompaniment. It's the best poultry you've had in a long time.
For the meat lover the Pukara Estate lamb Rump will leave you wanting more...and more, so if you are inclined why not order the exceptional Manning Valley Brisket.
The Hiramasa Kingfish shines for the seafood lover, served sweet and rich with a pumpkin puree and the obligatory lime, among other things.
The best of the best in parings.
Don't forget the sides to share. No meal would be complete without them.
But don't take our word for it. See for yourself.
Stay For the Food
At the heart of the Hunter, Pokolbin in the NSW wine region draws locals and tourists alike.
The scenery, the local produce and the accommodation offered for those visiting are all a draw card, but it's the food here that people want to top off their experience.
Getting away from the everyday is possible here but for restaurant owners there's nothing better than their own environment.
There's plenty to see here, and lots to do. Cellar doors, eateries and tourist shops abound, but the food here has become known on a scale little heard of outside the city limits of Sydney.
Who was Yellow Billy?
Although the restaurant may be named after a foraging gentleman bushranger, living off the land and surviving the landscape of the mid 1860's, today it stands alone creating a story and a name of its own.
Fires burn and food is eaten alongside the tales of this legend of the era, and people are only too happy to be consumed by both.
A meal and a dose of history.
What more could you want?
Live music.
Yes, that's here too. Keep an eye out for upcoming events to take your night out from the sublime to the ridiculous. In a good way, of course.
When you are visiting the Wine regions of NSW head to Yellow Billy. Food cooked while you observe a show in the making is the best way to enjoy the delicious fare on offer here.
This is a restaurant designed for people and lovers of people with food.
The atmosphere lends itself quite purposefully to sharing and caring.
About time.

Where: Yellow Billy is located at Piggs Peake Winery. 697 Hermitage Rd, Pokolbin NSW 2335
Cuisine: Fire cooked food. Shared plates. Australian
Book: contact@yellowbillyrestaurant.com  (02) 6574 7204
Thursday 11:30am - 4pm
Friday 11:30am - 4pm / 6pm -10pm
Saturday 11:30am - 4pm / 6pm - 10pm
Sunday 11:30am - 4pm

Want the best in local food and wine? Look no further than the
Good Food Gift card
search facility. Whether local or away for the day we have the best and most suitable venues for any occasion.