Corporate Event? Consider These 11 Restaurant Locations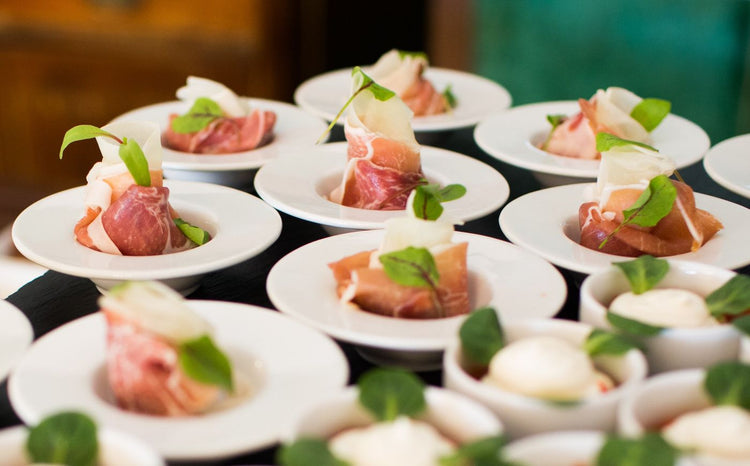 We've all heard it. Location, location, location. That prime position that covers all the things on our must-have list.
Well, it turns out that mantra is not just for residential perfection. Corporate event spaces want their share of the spotlight too.
Delicious food is just the beginning. Your location will undoubtedly need to be multifunctional, with fit-for-purpose seating and a staged area with an in-house PA, parking, oh…and views! If you can swing it, thank you very much.
It's a long list of things that need to be perfect.
Can one venue tick all these boxes?
Yes. The key is to make the right choice. No Pressure.
Ready?
Let's go hunting for the best in corporate event restaurant locations.

On the Waterfront
There's something soothing about having an event where a body of water naturally compliments the restaurant itself.
Take a look at L'Aqua in Sydney's Cockle Bay Wharf. The Terrace room is a stunning venue catering to 180 seated and 350 standing. Multifunctional spaces and memorable views. This is definitely on the final list.
For a walk on the wild side, have you considered Sydney's iconic home for the best in animal life? Sydney Zoo offers something different with the view to match.
When you think you've seen it all, get a different take on corporate event spaces at the zoo.
For our West Australian friends, look no further than the Cable Beach Club. The venue choice here is excellent. A Broome experience your guests will thank you for.

Head for the Hills
The tree change option is fast becoming popular for those wanting their corporate event to be as far away from the hustle and bustle as possible.
Not only are there fewer distractions, but the change of scenery can also be the chance to make a business event seem a little more like a mini vacation, if only for a few hours.
Intentional peace. It's a nice concept.
When only the best in regional Victoria will do, come to the Lake House. With this Daylesford venue tipping the scales in everyone's favour, corporate events will never be the same again. Food, naturally, but an abundance of peace, quiet and the reason why we love to get away from it all resides here.
Sydney's Hydro Majestic in the Blue Mountains is as stately a sight as it always was. Old world charm and rooms to cater to any corporate event, this is one day trip to remember.
Why not stay the weekend?

Inside Vs Outside
Want the best of both worlds? Of course. Who doesn't?
A hybrid venue catering to guests with indoor and outdoor seating
Remember the weather can change when you least want it to. That alone makes these types of venues a go-to for those wanting the choice.
In Sydney Love.fish is one such venue. Catering for 120 outside and 40 inside, it may be the hybrid choice for you. Tie the menu in with those with amazing Barangaroo views, and well…what did we say about having it all?
Now, go have your cake...and eat it too.

CBD Delights
If you thought Centennial Park in Sydney's East was only for horse riders, and lycra-cladded speed racers, you might want to give it another chance.
There's plenty of room to move, especially for the corporate event that needs to seat many guests. Actually, there's plenty of everything here—one for the list.
Centennial Homestead. A country home feel without the country trek.
Brisbane beckons with its array of suitable corporate event spaces: city lights or the river view? The choice is extensive.
For one of the most convenient, take a look at Victoria Park. Rooms to suit and a team with your best experience in mind, maybe it's time to come see for yourself.
When in Melbourne, do as the Melbournians do. The Royal Hotel has a great reputation for form and function. They can cater to everything from smart casual to best behaviour business functions.
All this comes with a side of history when your event is held at this lovingly restored 1889 former site of the Bourke Street-West Police Station.

Oh Captain, My Captain
Floating restaurants may seem a little like yesterday's news to some corporate events planners, but today's vessels will have you mumbling under your breath about how much you now need one of these in your life.
For Victorians, corporate events never looked better than My Pearl. There's not much to be said once you get a glimpse of this majestic beast. They know what they're doing and have the experience to make this effortless.
If you choose dinner and a show, your choices expand significantly.
Sydney guests have a range of vessels and options. Check them out through Cruising Restaurants of Sydney.
Corporate entertaining, day or night…with a twist.
Go on. Take to the seas.

Whether the top end of town or a casual but stylish after-work affair, the choices in all states can be mind-boggling. The trick is to imagine where and what you want.  
Many things make up an amazing event. Choosing the right corporate event space begins with a bit of imagination.
Want to see more on the best venues to use with a Good Food Gift Card? Visit us and start exploring today.