Celebrate Another Financial Year On the Books: Gift Your Staff These 4 Restaurant Gift Cards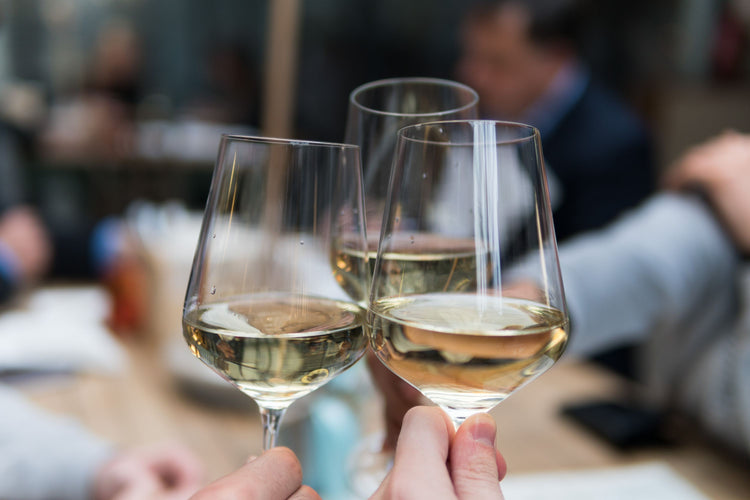 You know the old saying nothing is as certain as death and taxes. Well, it may be tax time, but it doesn't have to be so bad. Let's celebrate it instead.
How do you plan on marking the end of this financial year?
Your favourite cigar? Maybe a 25-year-old malt whisky is more your style.
However you do it, don't forget the ones who helped make your business what it is.
If you are planning on a staff gift, remember restaurant gift cards are a great way to show your appreciation.
Some cards are wide-ranging for the foodie in all of us and some are more specific to a particular restaurant. Restaurants that you have come to know and love add an extra element to a dining gift as they suggest somewhere that means something to you. Somewhere you would like others to experience as well.
Celebrate the end of the financial year and thank your staff for all their efforts with the gift of food.
Try some of these gift card ideas.
1. Good Food Gift Card
The ultimate in choice for every employee, this card offers each diner a choice of venue at any time and for any occasion. For a special moment of hatted fine dining with someone special or a rowdy get together with the family, there is always a suitable choice with this gift card.
On the West Coast or the East, our cities have some of the best restaurants in the world.
Now your staff can experience them all, one bite at a time.
2. Rockpool Bar and Grill
Considered one of the favourites among Sydney diners, Rockpool Bar and Grill offer their own gift card to use whenever the gift of food is your choice of reward for a job well done.
Acceptable at any of the Rockpool venues with locations in Sydney, Melbourne or Perth and with the added convenience of a physical or digital card, this could be the perfect choice for your staff to enjoy some of the most loved long lunches on record.
A word of warning, though. Your staff just may want one every year.
3. The Meat and Wine Co
The gift of food is now considered to be the perfect choice for those who understand dining out isn't always an option for everyone.
When this gift is combined with not only a great meal but a view of the water, it becomes an experience.
Meat and Wine Co. allows gift card holders the chance to dine in this favoured venue across the country with sites in Sydney, Perth, Adelaide, Melbourne and Canberra.
This is the perfect choice for those interstate staff or those working remotely.
For dinner or lunch, this 'thank you for all your hard work' gift is perfect for the carnivore in all of us.
4. Harbourfront Seafood Restaurant
Make your employee's weekend getaways just that bit more decadent with a restaurant gift card for the south coast's Harbourfront Seafood Restaurant.
Located in Wollongong on the harbour, the seafood selection will have your appreciative staff members going back for more. Fresh seafood no one can resist is the order of the day here.
Make their staycations something to remember.
Why Treating Your Employees is Important
Creating and keeping workplace morale is not as easy as it seems. With offsite workers, the gig economy and remote working-from-home options, your staff may feel a little disconnected or even unappreciated.
Sometimes it's the little things that make a difference to the way staff feel about their work and their boss.
Taking the time to gift something to staff to celebrate is a great way to improve relationships, evoke positivity, and simply improve someone's life.

Use a restaurant's own gift card or choose the Good Food Gift Card and find them all. Let your staff celebrate the end of the financial year in style.
When you want to show your appreciation, food is the greatest gift of all. 
They deserve it.
Looking to reward your staff? Give the gift of an unforgettable meal and the experience that goes along with it. Look at
what's on offer
today.