9 Reasons Gift Cards are Driving Restaurant Trends in 2022 and Beyond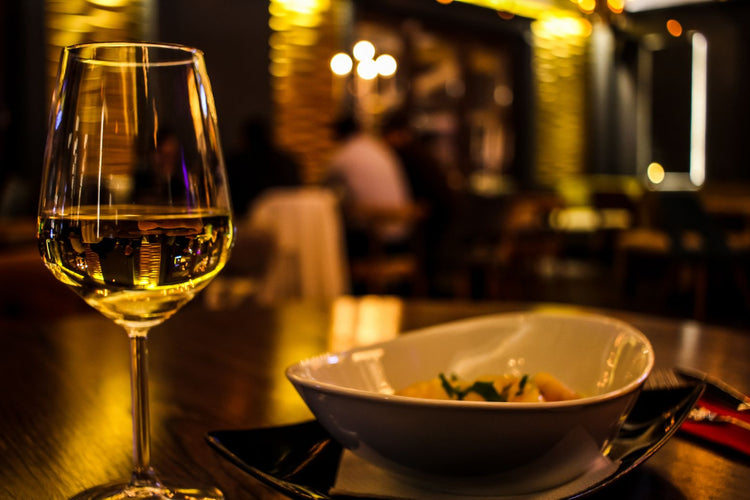 The hospitality industry, restaurants, in particular, has been one of the most hit sectors in recent years. Luckily, top brands and entrepreneurs have survived the global pandemic to provide superior dining experiences to customers in revolutionary new ways.
Restaurants and hotels have evolved with digital accessibility, security, and convenience. New digital technologies like online ordering, digital menus, gamification of travel planning, virtual reality tours, and location-based services have sustained the hospitality sector. But these trends are all driving shifts in the industry, too. In addition to these and among all the factors predicted to thrust the hospitality sector forward in the coming years, gift cards are among the most powerful tools.
Explore these nine reasons why gift cards are driving restaurant trends in 2022 now and will continue to innovate well into 2023.
1. Online Ordering
There's no denying that gift cards are a crucial piece of the online ordering process. Today, more than ever, consumers are craving convenience and accessibility. Customers are now enjoying and, in many cases preferring the curbside pick-up and food delivery services.
Restaurants not leveraging this popular consumer preference will find themselves struggling to meet revenue goals.
Therefore, restaurants must ensure that gift cards are redeemable for online ordering. And as you review your technology strategy in 2022 to identify areas of improvement for 2023, ensure that your point of sale can handle gift cards as payment methods whether customers dine inside the restaurant or order online.
2. The Convenience Factor
Digital gift cards can be purchased online, allowing them to speak to the convenience factor today's consumers are demanding. They can also be sent online through email as attachments. It's no wonder digital gift cards are rising in popularity, especially among the youth, tech-savvy consumers. Digital gift cards can easily be emailed to the recipient at any date and time.
Digital gift cards are available via online platforms such as social media, websites, or chat platforms. Big box coffee houses like Starbucks and retail outlets like Ultimate Dining Cards have used digital gift cards to their advantage, demonstrating their adaptability in a digital world. So, for the remainder of 2022 and beyond, expect digital gift cards to be primary revenue resources for hotels and restaurants.
3. Control of Information
Gift cards are driving restaurant trends because of their ability to connect with customers for the purpose of sharing information. For instance, hotels and restaurants are already using the new restaurant layouts and in-person dining restrictions to their advantage.
Some of the restrictions set post-Covid include directional floor signage to control flow, spaced-out seating, digital menus, and table dividers. Restaurants are capitalizing on this new frontier by making gift cards prominent in this space.
Restaurants are connecting with patrons and disseminating information with roll-out banners to advertise gift card promotions. Some hotels are placing banners on the floor, and others are placing website pop-ups with gift card promotions. So, restaurants are getting creative with gift card promotion, particularly as new regulatory restrictions and restaurant layout plans continue to pose a challenge.
4. Capitalizing on New Patrons
Dining gift cards are enabling restaurants to capitalize on new patrons as a key advantage towards their recent success. Today, more than ever, new patrons are discovering restaurants through promotional gift cards and sampling new dining experiences in droves.
Another new trend is that people are discovering and experimenting with new cuisines to satisfy their need for variety. The newly available selection with online menus offering variety comes from spending time on delivery apps and social media and obtaining recommendations from family and friends. Patrons are venturing out beyond their trusted dining preferences because they can, with the help of dining gift cards, of course.
For most restaurants, online discoverability plays a central role in deciding where to eat. Indeed, according to documented research, 80% of customers have ordered in a restaurant they've never visited. Online ordering is a classic opportunity to make a great first impression. Restaurants are surprising visitors with a promo gift card to create that lasting first impression. So, gift cards' ability to reinforce relationships between customers and restaurants is an important trend in 2022 and is expected to drive online sales well into 2023.
5. Cost-Saving Benefits
Restaurant gift cards present an easy way for dining consumers to save money. The gift cards guarantee a sale for the restaurant you're buying the gift card from while giving customers or buyers a special deal.
Indeed, gift card resellers have deals with restaurants to purchase gift cards at a discount so that they split the margin with the buyer. So, the fact that gift cards have evolved to become creative ways of generating income for the industry makes them a great driving force.
6. Customer Loyalty
Restaurants realize that people love chasing rewards, being part of exclusive memberships, and receiving gifts. Even more, people love the gamification that thrusts them to work towards a specific reward.
Gift cards are being used as loyalty cards to retain visitors who come through gift card spending. Retention and loyalty creation is converting all the visitors who are spending on gift cards into loyalty members. Once converted into reward members, they can enjoy free food and drinks, thus increasing patron retention rates.
7. Customer Referrals
Did you know that gift cards are transforming the hospitality sector because of their potential for referrals? Well, if you didn't know, hotels are generating leads from gift cards, especially because gift cards are transferred from one person to another.
Customers who purchase restaurant gift cards do not necessarily keep them for themselves. Instead, gift cards are shared with partners, family, peers, friends, and mates. The shareability element of gift cards makes it possible to trigger referrals.
This means that when someone shares a gift card with you, they essentially refer you to that particular restaurant or hotel. So, sharing restaurant gift cards with our friends, relatives, and loved ones has enhanced customer referrals, allowing hotels to reap big from referrals.
8. Word-of-Mouth Advertising
Gift cards have a huge potential to generate word-of-mouth advertising. Gift card recipients are keen on using restaurant gift cards. The recipients may also invite friends and family to tag them along for mouth-watering dishes.
There's no denying that when multiple people tag along with one gift card, the potential for referrals and word-of-mouth shoots up. Paid advertising is effective in generating business for restaurants. However, word-of-mouth should never be ignored, especially when dining gift cards drive it.
9. Technology Adoption
Restaurants that adapt and evolve are likely to grow and scale. Hotels and restaurants alike are adopting digital technology as a way to remain relevant, streamline operations, and engage new patrons.
Luckily, gift cards are helping restaurants differentiate themselves in a big way, too. Gift card programs are already showing signs of growth. Adopting digital gift cards is a classic digital marketing model that top restaurants are using to build an edge over their competitors. Digital gift cards are being used to access and seize online customers, including social media users and website visitors.
Good Food Gift Card – Your Number One Gift Card Network
Digital gift cards send a message to your target audience that your restaurant or hotel is tech-friendly and modern, which is crucial for customer attraction and retention. At Good Food Gift Card, we believe that gift cards are the new frontier for 2022 and beyond. 
While the structure of gift card programs and their advertising differ from one restaurant to another, gift cards are excellent tools for those brands most interested in adapting and growing in the years to come.
Contact
Good Food Gift
to wine and dine in Australia's most exquisite restaurants.