5 Reasons Why Father's Day Should End Over a Meal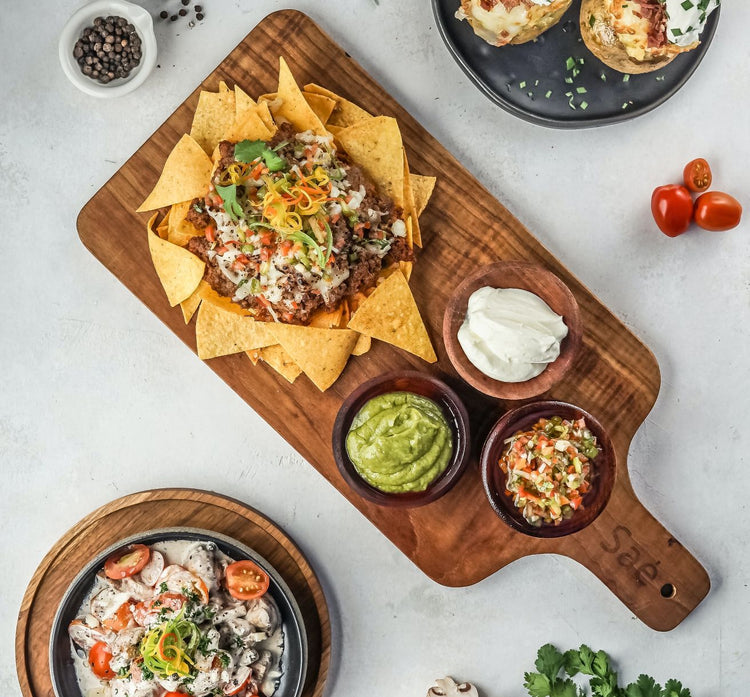 So, you've spent most of Father's Day discussing the past, talking about the future and listening to each other's ways in which to solve the world's problems and now it's time to end the evening.
What's the best way to conclude a great day?
A meal sounds like the perfect ending.
We've all got to eat, but there's so much more to it than simply food.
Look at these reasons why ending Father's Day with a meal is a good idea.

1. Thanks For the Memories
Memories are powerful things. Our brains are activated by emotional occurrences throughout our lives and this is partly why certain memories are brought back by smells, tastes and sounds.
Food, especially sharing meals brings a lot of memories with it. The occasion, atmosphere and the company we keep all play their part to make the best memories on the day.
Do we have to work to create great memories? Sometimes, but it is more about the pleasure we take from creating an event that has the potential to create lasting recollection.
Memories help strengthen relationships, form closer bonds and are an important part of our everyday happiness.
What memories do you want to make this Father's Day?

2. Family Times
Food is one of those universal things that intrinsically brings people together. No matter what the event or celebration, sharing a meal can bond, mend and act as a connector.
All this rolled into one simple act.
That's a lot of pressure but food handles it all with style. Small family gatherings or a large rowdy congregation, delicious food is the one thing that can elevate the occasion.
In this device driven society there seems to be a desire to bring back the family meals and traditional food orientated get-togethers for the simple pleasures that it gives.
A chance to reconnect, catch up and to be a part of each other's lives once again, even if it's only for a few hours at a time.

3. Into The Night
There is something about the night time.
The end of a day, but the beginning of a new one, yes, but is there more to it?
The night air is said to be alluring for some due to a form of cleansing of all the days' demands. Fresher, clearer and more focused thoughts can also be a strong appeal.
For your Father's Day celebration meal, the nights can bring all of these especially if your dad happens to be a night owl.
Neon lights and crowds of the city or the peacefulness of a quieter town.
What's your father's preference?
Luckily, many restaurants cater to those who prefer the dark rather than the daytime hours. Is late into the night the perfect way to have that meal?
Maybe.
If you can keep up, that is.

4. Creating Traditions
A shared event like Father's Day is the perfect vehicle to create a new tradition or maintain an old one.
A yearly booking at the same restaurant could be the way to go, or perhaps the challenge of finding the best seafood establishment in your city.
How do you start to create new traditions?
Sharing meals is a great place to begin. Choose a mutually agreed time, the perfect venue and let the rest take its course.
Mark the event in a calendar including the date and venue and plant the seed of having a recurring event to everyone in attendance.
Nostalgic and reaffirming these events soon turn into an occasion that everyone looks forward to and who doesn't need that?
Begin a new tradition this Father's Day.

5. The Ties that Bind
Food and celebration are a combination not likely to be untangled. To separate the two would be reminiscent of Romeo without Juliet or even more significant, a fine wine without the perfect cheese.
Like those comparisons, the history of this partnership goes back quite some time to when the sharing of food held meaning, created memories and was inextricably connected with the celebration.
Regardless of culture, religion and all things that tend to divide us, food was the centre of the celebration and connected mutually by all in attendance.
It went beyond hospitality and transformed gatherings into a place of comfort, conversation and exchange of thoughts.
It appears to be the same today, and long shall it live on.
The perfect Father's Day ending could just be the start of a whole new meaningful and mutually enjoyable event.
The day has seen a celebration of one of the most important people in your life. Ending this time together with a meal tops the list of perfect evenings, but don't stop there. Make it a habit, involve more people and schedule another meal together soon.
Need to find the best venue for your next shared meal? The perfect restaurant for your Father's Day celebration is at your fingertips. Don't forget your
Good Food gift card
.