11 Incredible Dining Spots to Consider for Mother's Day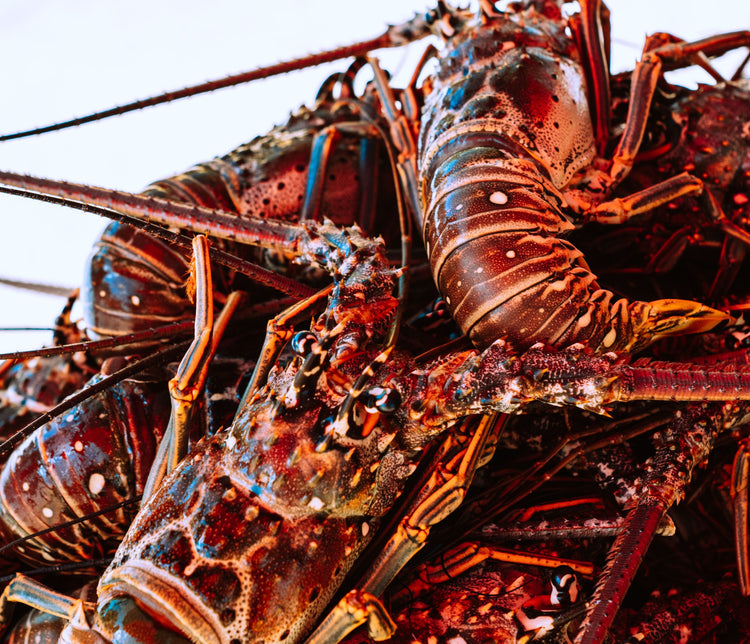 There are incredible places to dine in our cities and towns. Whether we know them or have wanted to visit on a special occasion, sometimes this issue is simply choosing where…and so, the chance is put on the back burner once again.
Well, the time has come. Mother's Day is the perfect occasion to decide on a restaurant (or more) and go for it.
Mums, it's time to be spoiled.
With a combination of planning, a little bit of ingenuity and a splash of creativity, you can take Mother's Day to the next level.
For those wanting a bit of drama for their Mama, we can show you the best in incredible dining around Australia.
Oohs and Ahhhs are a given, not to mention the memories created.
The only trouble?
Topping it next year.

Choose An Icon
There's nothing like an icon. That magical symbol for each part of this land that reminds people of the uniqueness of the area. The reason we come to know and love a city, or a State is sometimes about the things that make it different to anywhere else.
We all know them. We all love them.
Let's travel around the country to find some of the best iconic places to dine.
If you think your mum is the best icon you know, then show her the best for Mother's Day.

Sydney
Sydney siders will no doubt be familiar with Quay.
The iconic bridge never fails to beckon, even if you have seen it many times a week.
Some say there's no better view, but if you can take your eyes off it, don't forget about the food here. Full flavour with the attention to detail you would expect from this renowned restaurant is what all diners will get at Quay.
This is the perfect Mother's Day lunch or dinner dining opportunity to show off a picture-perfect water view at its shining best.
Bondi Beach allows locals and tourists to experience the most iconic suburb in Sydney. For those wanting to move on from the harbour to an ocean, Icebergs won't disappoint.
Even if you tried, there's no escaping Bondi's accolades and subsequent lure.
Definity one to be short-listed on your research for a fantastic Mother's Day lunch.
For those with a more spontaneous spirit, walk-ins are accepted.
Melbourne
Who knew the Melbourne Cricket Ground would offer excellent dining opportunities?
There are two venues to choose from, offering the perfect spot for a group or just the two of you. Bistro style or a quick bite while you look around the museum.
If you're  looking for something new, try the iconic MCG for Mother's Day.
For the sports fan in all of us.
Tasmania
Locals no doubt know the Salamanca Market on Hobart's beautiful and underrated harbour. However, the dining options in and around the area are plentiful for those visiting for the day or as a part of an extended stay.
A perfect Mother's Day outing, or why not make a trip out of it?

South Australia
South Australia has really piqued the interest of food lovers over recent years. For those of us who already know, we may not want to share it too readily, but in the end, the whole world needs to know what SA offers the food and wine lover.
Take Mum on a day tour to the wineries or select one place that sums up the range of produce and local fare of which SA is understandably extremely proud.
To narrow it down, try Serafino on for size.

Western Australia
Let's take a trip to Rottnest Island. A far cry from the perfect dining spots? Well, you may be in for a treat. Just a short boat ride away from the coast of WA will lead you to not only the perfect Mother's Day outing but one of the most underrated settings in WA.
One standout would be Lontara. A blend of cuisine inspired by island life and South Asian fare, this restaurant is perfect for a group ….oh, and you might enjoy the Bottomless Sunday Lunch option.
I'm already there.
Discover Rottnest if you haven't already. You won't regret it.
Queensland
The Great Barrier Reef is as iconic as it gets. Millions of visitors can't be wrong, right?
All areas surrounding the reefs are worthy of a taste test.
If you happen to be staying at one of the resorts, you will be spoilt for choice, with Mother's Day menus on offer to make the decision only slightly easier.
A perfect choice for those in the area is NuNu.
The food, experience, and atmosphere may all sound clichéd, but they are, in fact, truths.
One visit here and you will make it a point to return.
To sum it up?
So much seafood, so little time.
The Picnic of Significance
How about a luxury catered picnic? Sadly, these experiences have been given the 'for couples only' tag, but those days are over. For the mums with a favourite harbour view spot or a park where they were once married, a picnic of significance can be a perfect idea.
Whether catered for by a dedicated supplier or a more planned provisions basket provided by a local restaurant with an understanding of the need for a unique picnic experience.
What makes a great picnic for Mother's Day? Pate, fresh crispy bread, wine or other bubbles, of course. Cheese, olives, cake, meats... maybe some... Wait, you get the picture.
Oh, and remember to arrange comfy chairs. The days of sitting on the grass may be over.
Go forth and discover the options. You will wonder why you haven't before.
Seek, and You Shall Find More
Thinking of something different this year? Something outside the status quo?
There's nothing wrong with the tried and tested methods of celebrating at a favourite restaurant, but there is something to be said for taking Mother's Day to a place you've never before experienced.
Why not. All mums are worth it. Try these.
There is only one word for this type of experience.
Wow.
The food takes second place in these restaurants. It gives a whole new meaning to 'swimming with the fishes.'
A history lesson combined with great food….If you dare. Not one for those who spook easily but lots of fun.
Why It's More Than a Meal
We all need to hit the rest button occasionally, with mums likely being the most worthy beneficiary.
Our well-being is more important than we realise, so it's important to not only recognise when everyday commitments and obligations are at an all-time high but to know what to do about it.
Reduce and relieve is what we need to do for our mums. This is where a dining experience can help.
The fact that leaving a restaurant will have your senses in a more relaxed state than at the beginning of the day is not lost on frequent diners.
The environment will play its part too. Calm waters, fond memory evoking days gone past and fresh country air all assist with lowering stress levels and bringing our mums back to centre.
Just what the restaurant ordered.
All around the world, we celebrate the most pivotal relationship of our lives. Our mothers.
For those in other parts of the world, no matter where that might be, incredible dining spots are there to be found.
Whether a small dinner for two to show your appreciation year after year or a large family gathering for that ultimate chance of a group hug, there's something out there for everyone.
There is a wide range of options when you're looking for the perfect Mother's Day dining spot. Are you thinking outside the box or staying local with a traditional gathering? Whatever you choose, make some memories this year with your favourite lady on her special day.